Program
Workshop door theatercollectief Schwalbe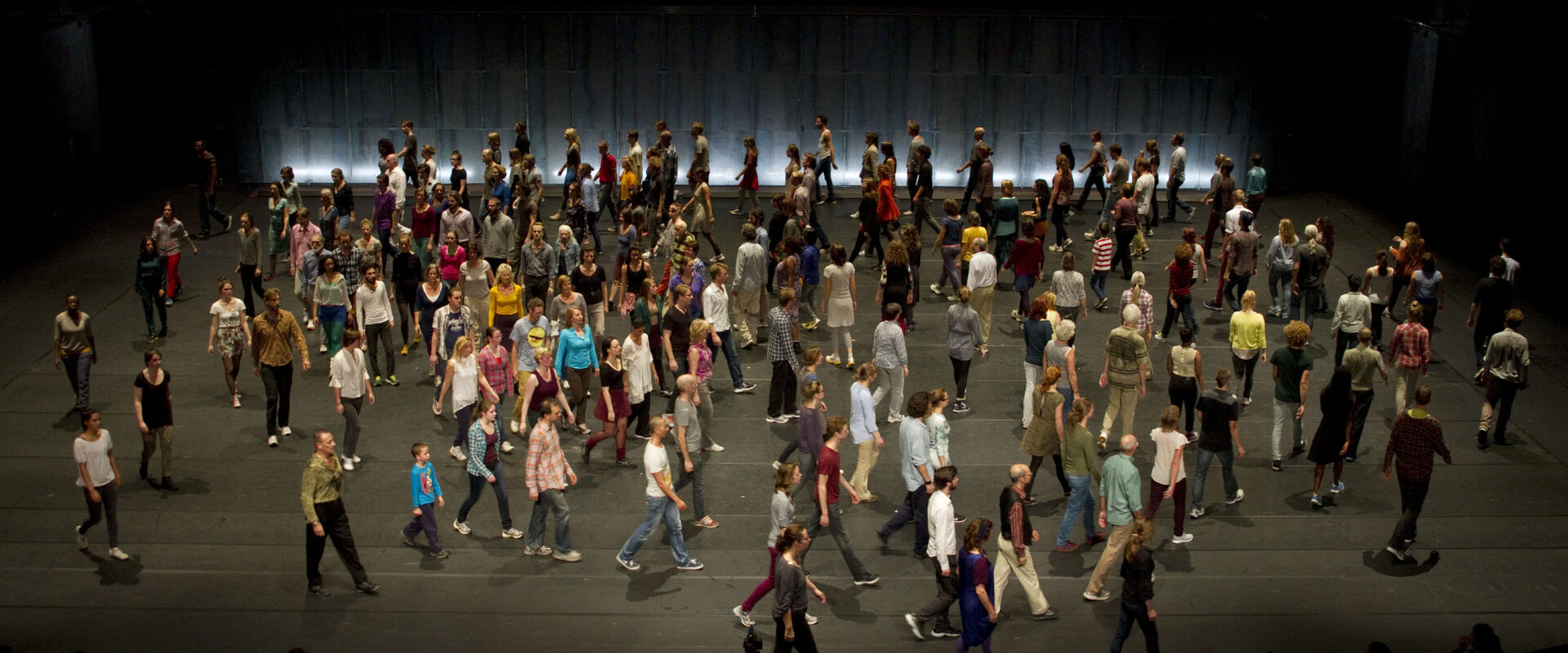 Dear reader, neighborhood-companion, walker!
On Saturday, 2nd of december, we will be giving a physical workshop in the Veem House for Performance. Our performance Schwalbe is looking for crowds serves as an inspirational ground; in this work a large group of people of different ages and backgrounds is running in circles on stage, evoking associations of human crowds, vortex and bird swarms.
We hereby warmly invite you to participate: as a walker, a runner and sometimes as a viewer, to research, together with us, some principles coming from our performance. To join, you don't need any theatre experience nor to be extremely good in shape, but you should be able to move for some hours. Bring your sneakers, most comfortable clothing and an extra T-shirt (for possible sweat drops), and if you like, a friend, neighbor or lazy uncle, too; it seems that crowds always yearn for more…
About the workshop:
Time: 11 am – 1 pm
Place: Veem House for Performance, Van Diemenstraat 408-410, Amsterdam.
To take part we ask for a small contribution of €1,50. Please reserve your spot by buying a ticket, via the ticket link above.
Hope to see you!
Cheers,
Schwalbe
Schwalbe is a theatre collective, comprised of six performers and creators. Our work is physical by nature. Every performance is born out of the body. Physicality is pushed to the limits and displays itself to be fickle and unpredictable in extreme circumstances. The live aspect, and the unexpected, is captured in a theatrical setting. We search for reality, on the border of theatre and performance.