Stories
Veem's Future: Time, Space and Attention: moving against the current
3 October 2020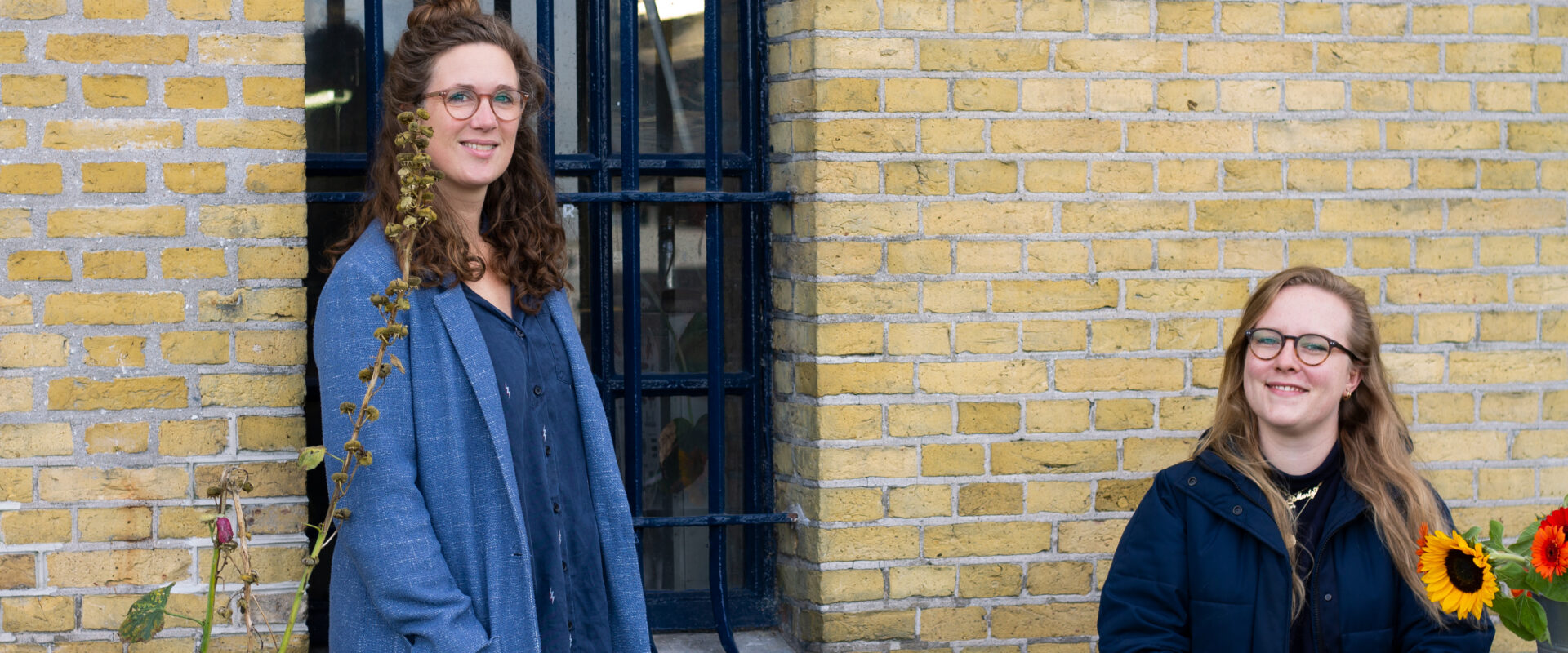 In 2017 Veem House for Performance became the 100 Day House, choosing quality over quantity. A concept conceived with Anne Breure to respond to budget changes. Since 2019, Veem House chose for continuity and to be visible throughout the year. In keeping with the 100 day concept, they decided to instead spread one hundred days across ten months and researched a possible future with Ten Stories of Veem's Future (10×10: ten times, ten days). Now that the new 'kunstenplan' has been given the green light, that future is approaching. Artistic director Marga Kroodsma and business manager Martha van Meegen share their plans for a House for Performance that once again places quality over quantity; focusing on giving time, space and attention.
With the 100 Day House, Veem House chose quality instead of quantity in 2017. In the new kunstenplan you want to remain open throughout the year. How do you sustain quality above quantity?
Marga Kroodsma: 'Time, space and attention are the themes of the new kunstenplan. We chose these themes because we see and experience ourselves how easy it is to over produce. Time, space and attention are continuously under pressure. Not just in the arts but in society as a whole. Doing more than is healthy, or than resources allow, losing attention and distance as a consequence. Space has become scarce in an ever growing city. We are a development institution, and to be able to develop something you need time, space and attention. Prioritising time, space and attention means that we choose to work with a few makers and to give them our full attention.'
'By centralizing these theme's, we challenge and confront ourselves. In the arts we are all so engaged, we want to make anything possible even when resources are limited. It is in our nature – and I'm not just talking about myself. It is important to keep reflecting on this: let's try to take time and move against the current.'
Veem will once again receive subsidy from Amsterdams Fonds voor de Kunst (AFK) but you will receive less than needed. What does this mean for the plans?
Martha van Meegen: 'We asked for €335.000, just like we did four years ago in the last policy period. This is the amount with which we can continue to build a House for Performance. We will receive financial support from AFK, but less than needed: €270.000. It may sound like a lot, but it isn't if you want to keep a house running whilst producing artists. We will need to change our plans and research what we can realize with this amount of money.'
'The AFK has expressed its faith in the future plans of Veem House, it acknowledges us and provides the support that enables us to continue building in 2021. The total budget for Dance and Performance in Amsterdam is insufficient. This is visible in our own institution. We cannot do everything we would wish to do and be for the city, its audience, and its makers.'
Who are the Veem House Artists?
Marga Kroodsma: 'Veem House produces in many different ways. We co-produce, we offer residencies and offer long term trajectories. The latter involves our 'House Artists'. We have already been working with Paula Chaves, in January we will start collaborating with ROTOR Performance and offer MOHA Project more space within our organization. We commit ourselves to these House Artists for three years: no matter what happens. They are able to experiment, create with or without us, collaborate with others, but in us they will find a conversation partner for the coming three years – guaranteed. The idea is that we help them to create and further develop their own artistic practice. With Paula Chaves we create a new work and give space for her activism: she will curate the new Long Now Lab: Art and Activism. We've asked MOHA to strengthen our interaction program. They will be taking on the Veem House Dinners. ROTOR Performance will get space to develop new work that we will support along with Schweigman&. ROTOR wants to share its fascination for movement, not just by making performances about it, but also by offering movement classes to our audience.'
Martha van Meegen: 'For each House Artist the starting point is movement. It can take on different forms. The movement of Paula Chaves departs from the body, but it also expresses itself in activism. MOHA moves into the neighborhood and involves our neighbors in Veem House. The movement of ROTOR really starts from the body and the way in which the performers challenge each other.'
Marga Kroodsma: 'The House Artists form a mirror, they continuously question the house, inform and challenge our curating and how we run the house. We cannot invent everything ourselves, we are aware of this. We need other voices. Maybe even people that we do not yet know, that we haven't thought of. We want to challenge our thinking, and give a stage to other people. That is why we left a spot open for a fourth House Artist. Next to that we produce performances of other makers, do coproductions with international partners, and offer residencies.'
What will Veem House take from 10×10 to its future?
Marga Kroodsma: 'We will offer continuity again, and will be active throughout the year. Within that year we will be open for an audience in a recognizable rhythm – just like during the 10×10 program. In the spaces in-between we give room to process, to produce, and to experiment. The times that we are open for audiences gives us the opportunity to share the works with the right attention and context.'
'During 10×10 we were able to experiment with co-curators. It came from the thought that we cannot think of everything ourselves, and shouldn't want to think of everything ourselves, let alone do. We have blind spots, and are curious for other perspectives.'
Martha van Meegen: 'Veem House has a double role: it both produces and presents works. We try to take time and give attention for the ways in which we present work. How do you invite the audience into the artist's line of thinking? We use the format of an Open Studio, where we invite people for a moment of exchange while the artist is still in a delicate part of the creation process. Or we organize a book launch that is thematically related to a performance, engaging in conversation with interesting thinkers.'
Marga Kroodsma: 'Every artist wants to share a story, you don't just do that with a performance, but also through sharing your practice and research. We also try to involve artists as co-curators in our program: are their peers you wish to invite? Are there themes that you want to further investigate? Are there writers that can offer more depth to your process? With whom do you want to engage in dialogue? The conversation takes place between maker and audience, but also with other thinkers. It is important that we not only work from the inside out but also invite the outside world in, to get to know other perspectives.'