Artists
Stella Kruusamägi x Reza Mirabi
Artistic exchange residency MDT Stockholm / Veem House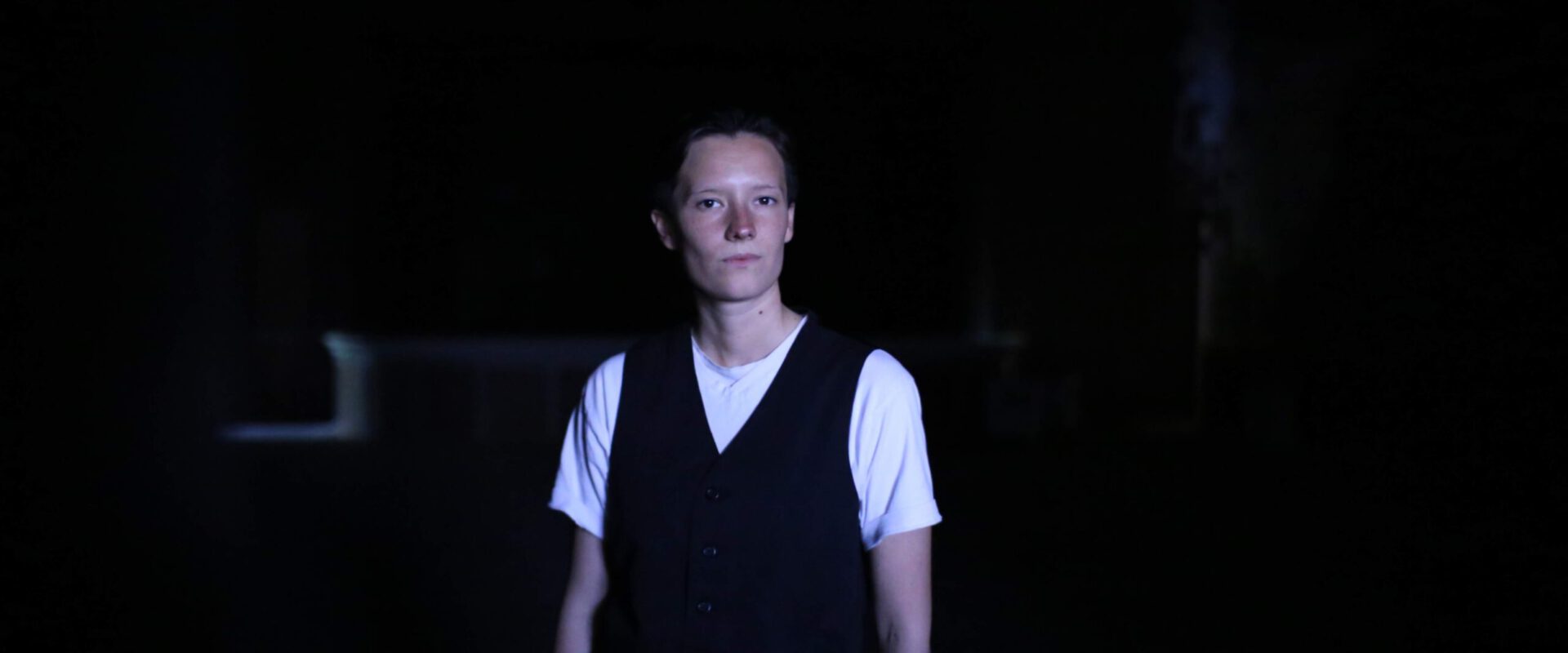 Early 2023, MDT in Stockholm and Veem House for Performance in Amsterdam had an open call for two research residencies for dance artists based in Amsterdam and Stockholm. The chosen artists were Stockholm based artist Stella Kruusamägi and Amsterdam based artist Reza Mirabi.
Stella shared insights of her research at the Open Studio on May 12th, at the end of her residency in Amsterdam.
Reza will go to Stockholm from 18-29 October 2023 for his residency at MDT.
MDT and Veem House wish to create space for artistic research in experimental dance and choreography and to open possibilities for exchange with and between the two chosen artists and and the respective cities/artistic communities/workplaces/venues of Amsterdam and Stockholm.
This artistic exchange residency is a project of the Life Long Burning Network (with the support of the Creative Europe Programme of the European Union).
Works by Stella Kruusamägi x Reza Mirabi
2023
Open Studio: Stella Kruusamägi
more information
About Stella Kruusamägi
Stella Kruusamägi (1992) is an Estonian artist-performer based in Stockholm. With a diverse background in performing arts and dance, her interdisciplinary practice encompasses performance art, movement, video art, sound art, installation, and writing. She holds a master's degree in choreography from Stockholm University of the Arts and a bachelor's degree in performing arts from the University of Tartu Viljandi Cultural Academy. She has worked on various artistic projects in Estonia, England, Spain, and Sweden. Her work delves into psychology and psychophysics, exploring the physical and mental limits of the body, emotional and psychological states, and societal norms. She tackles topics such as the queer body, femininity, and ethics. Stella is a member of the artist incubator at Subtopia Katapult and part of the Cate Group, an artists' collective in Alby, Sweden, alongside Andrea Diaz Ghiretti and Juanma González.
During her residency at Veem House in May 2023, Stella Kruusamägi is focusing on the topic of "Queering in the Periphery". Her goal is to explore, with movement as well as voice, the labeling of queerness and the experiences of those who feel like outcasts within the LGBTQ community.
About Reza Mirabi
Reza Mirabi finds himself somewhere between a choreographer, visual artist, dancer, and seed collector, with a background in horticulture, environmental education, and reforestation projects in Iran, Kurdistan, India, and Portugal.
Through sound, movement, and poetics, Mirabi looks for ways to embody stories. Urgent yet fragmented stories of both personal and political memories, materials, and forms of loss. Stories that are formed by listening and imagining, and listening again. Ways of listening with and through the whole body to respond critically to the layered (hi)stories of displacement that he carries within himself.
Listening here ultimately becomes a choreographic process and political act to tap into archives that have been rendered invisible. More recently, Mirabi has moved out of the black box and into site-specific contexts, where listening becomes the ground for rehearsing and co-composing with the material textures, languages, and (hi)stories of a place.