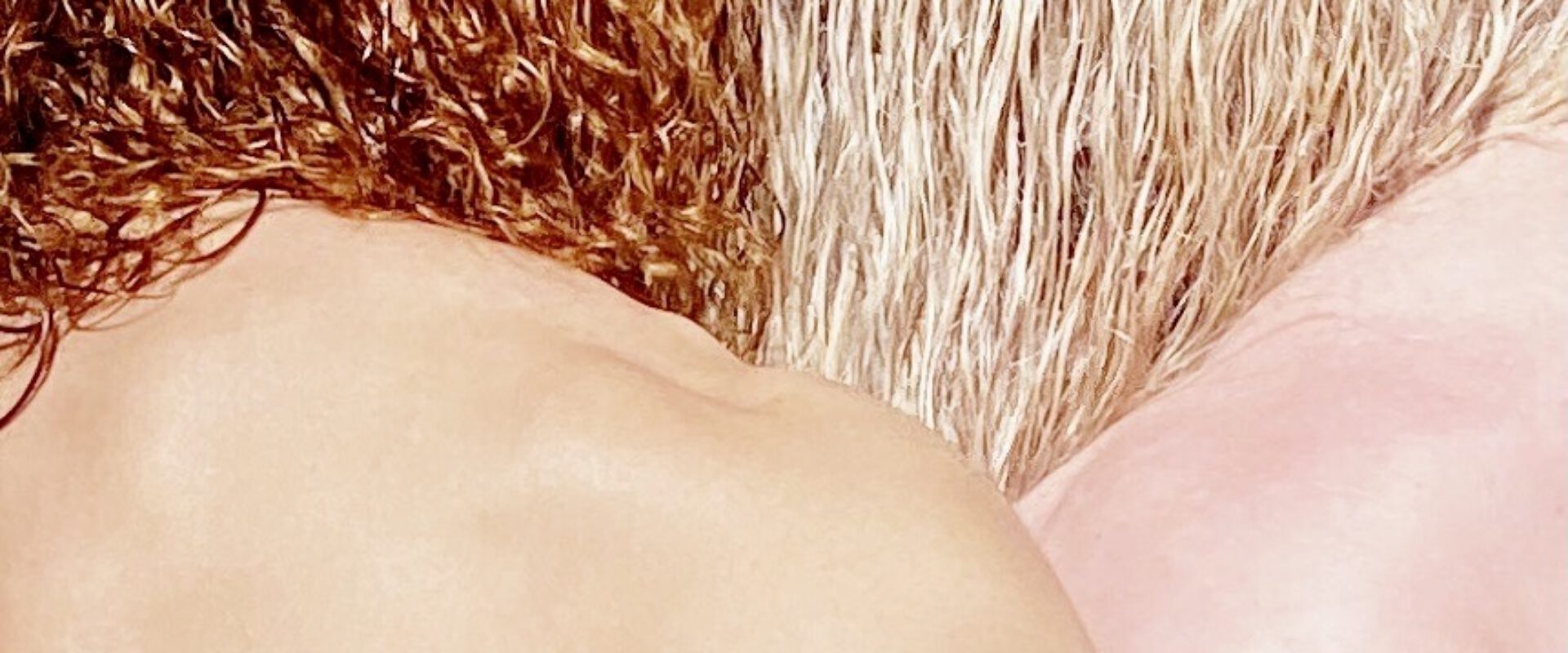 Remake of an indecent contemporary cult classic.
The duet Don't clap for Crap (not another shit show) is a remake of Kein Applaus für Scheisse, first performed by Florentina Holzinger and Vincent Riebeek in 2010. The scabrous pas de deux grew into a cult classic. Now it goes into reshuffle mode with Riebeek and Argentine performer Nica Rosés.
DON'T CLAP FOR CRAP
'Much crazier than your erotic fantasies,' Knack wrote. 'The vomiting scene is then followed by — what else? — urination,' The New York Times went crazy. Well, the absolutely graphic duet of thirteen years ago reveals itself as a pressure cooker in which high and low art, circus acts, revue show and seventies performance art come to a boiling point, and the line between art and kitsch is completely blurred.
As in the original, this interpretation grabs notions of partnering and virtuosity from classical ballet by the short hairs. This time, Vincent Riebeek does so in collaboration with performer Nica Rosés. Virtuosity, in Riebeek's view, consists of a sincere partnership between performers of integrity, with what he calls 'a real body with organs'. Thus, the performance is also an ode to trust, connection and sisterhood.
Sisterhood? Yes indeed, Don't clap for Crap is Riebeek's debut as a female entity within his choreographic practice. Riebeek: 'My personal journey has led me to embrace my gender identity and transvestism, and with it the body's ability to embody multiple identities.'
Don't clap for Crap is a rollercoaster with a big 'this can't be true' factor. Beneath the not-for-sensitive-stomachs performance and deceptive craziness, a liberating alternative to our performance society in which everything is put under a filter opens up. Not here. Don't clap for Crap is genuine in every way.
About Vincent Riebeek
Vincent Riebeek was introduced to the performing arts in his early teens through the commercial dance circuit and starring in musical productions. Whilst still in High School he got accepted to the Amsterdam School of the Arts where he followed several dance programs to eventually graduate with a BA In Choreography. He has presented work in Europe and abroad and has received praise for making provocative work that balances a fine line between art and entertainment. As part of the collaborative duo with Florentina Holzinger from 2010-2017 they were known to be Europe's most radical performance duo'.
Riebeek studied dance at the School for New Dance Development (2012) and theatre at DASarts (2018). His graduation project 'One of a Kind' (2018) was shown in various European cities. After completing a series of residencies in 2019-2020 at Tanzhaus Zürich and Arsenic Lausanne he presented new material entitled 'The desire to create something that already exists' at Frascati Amsterdam which led to the creation of a new performance 'Uchronia' which premiered in 2021 and has been shown at several dance festivals (Julidans, Amsterdam/Queer Darlings, Berlin) and theatres across Europe and is currently still being shown. 'Uchronia' was chosen to be one of the best dance performances of 2021 in the Netherlands by newspaper NRC.
After a four year hiatus, in 2021 Riebeek made his return to the stage when he danced for Singaporean artist Choy Ka Fay in his piece 'Post Colonial Spirits' that premiered at Tanz im August in Berlin and currently is still touring internationally. Riebeek has received rave reviews for his mastering of the Indonesian dance-art-form 'Dolalak' and sharing his compelling personal family history as part of this performance.
Earlier, in 2021 Vincent was in Veem House for Performance for a two-week residency to work on his piece 'Uchronia'.
Credits
Concept and performance
Vincent Riebeek
Performance
Nica Roses
Technics
Pablo Fontevilla
Production and distribution
DANSCO
made possible by
Live Long Burning
Co-production
Veem House (NL), Arsenic (CH) Divert (HR)