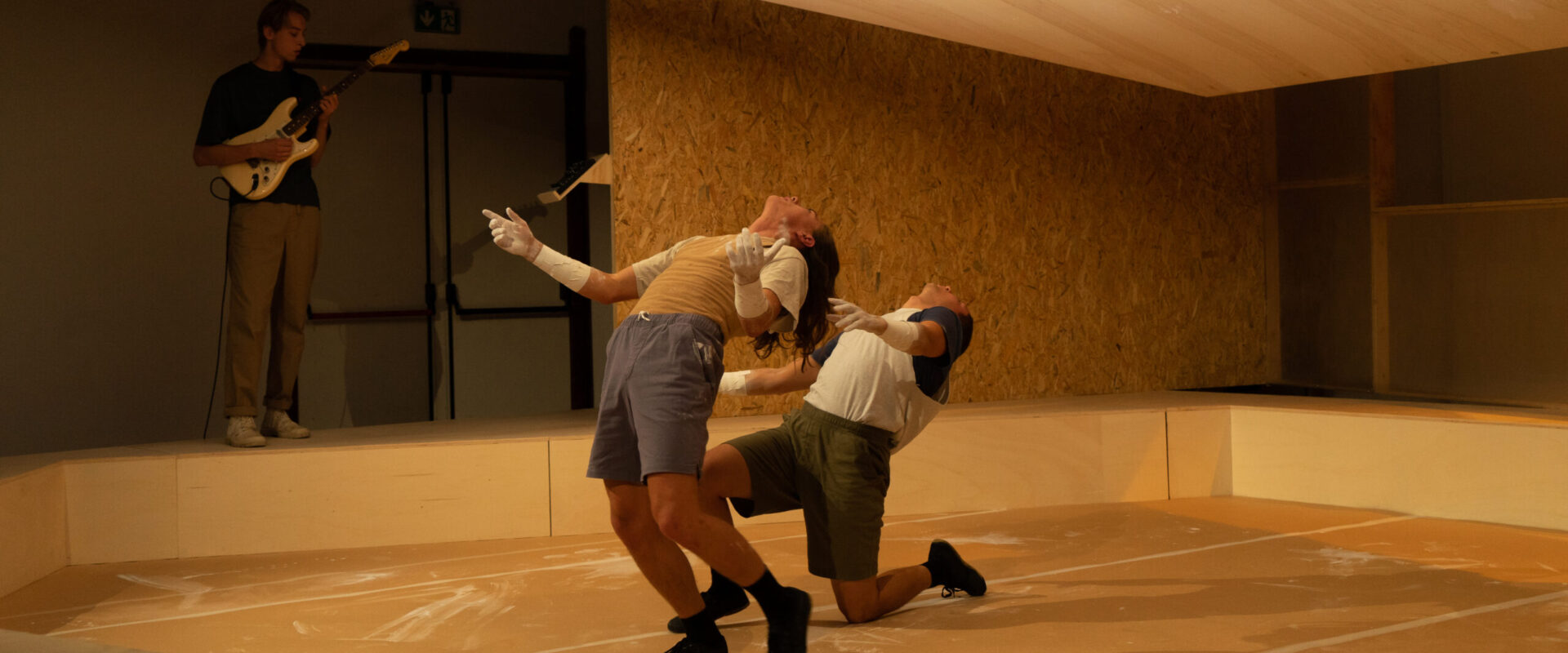 A new physical piece by performance collective ROTOR about man and his environment. Now that the balance between man and nature is approaching a tipping point, the performers enter into a poetic dialogue with a threatening landscape.
Erosion is the abrasive action of water, wind and ice, which shapes the landscape of the earth. To what extent does this landscape influence people and to what extent do people influence the landscape? Are we as human beings free in our choices or are they determined by the environment in which we find ourselves? These are the questions that the Amsterdam-based performance collective focuses on in their new performance Erosion.
A zen exercise, endless repetition, sharpening, perfecting the steps, getting the tension in the back and arms just right so that we as viewers can also feel the rhythm

. –

Theaterkrant
About ROTOR
ROTOR consists of Hidde Aans-Verkade, Koen van der Heijden and Rick Busscher. The collective creates physical and visual performances with a poetic form. ROTOR seeks solace in this seemingly meaningless world and tries to celebrate life by seeking the beauty in the everyday. From this perspective, ROTOR looks at topics such as the climate crisis, heteronormativity, love, technologization and the banal nature of everyday life.
The theme of repetition is central to ROTOR's performances: the performances often end at a point where they could start again. The starting point of ROTOR is the concept of Kung Fu, a word we know from the martial arts. It means, "mastery through endless repetition." Based on this concept, ROTOR combines various movement disciplines such as mime, parkour and breakdance.
ROTOR is part of the talent development trajectory of Schweigman& and House Artist at Veem House for Performance.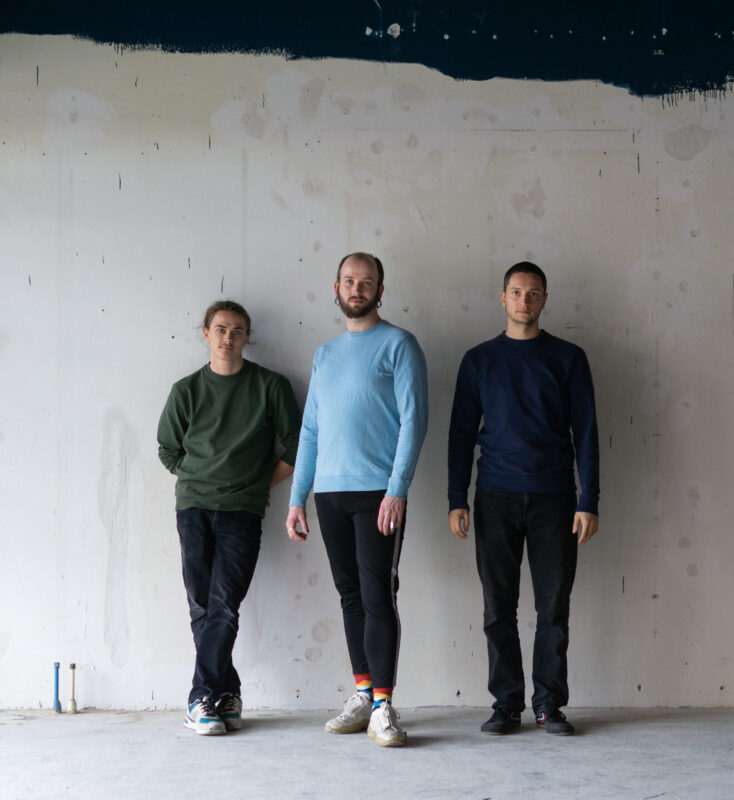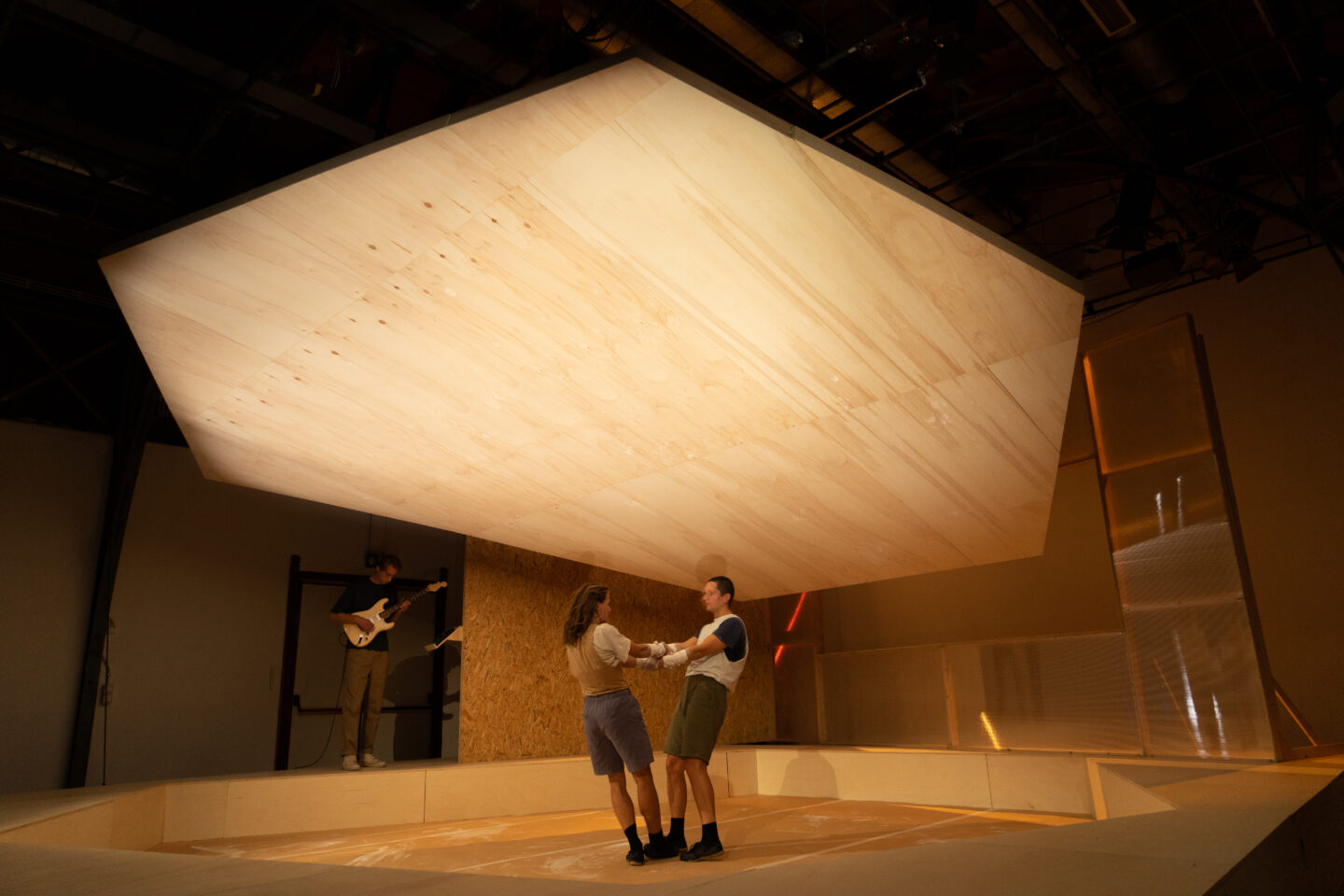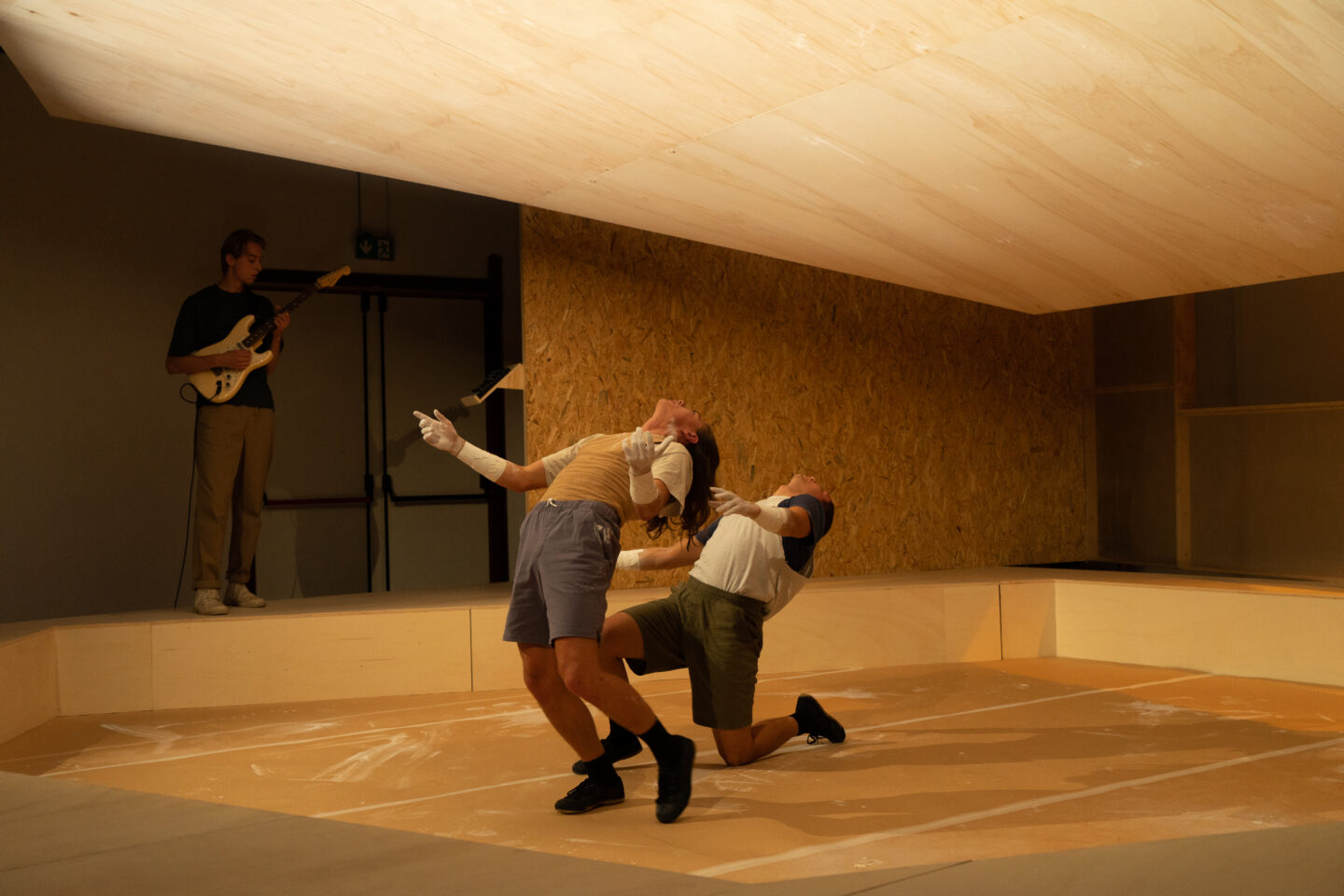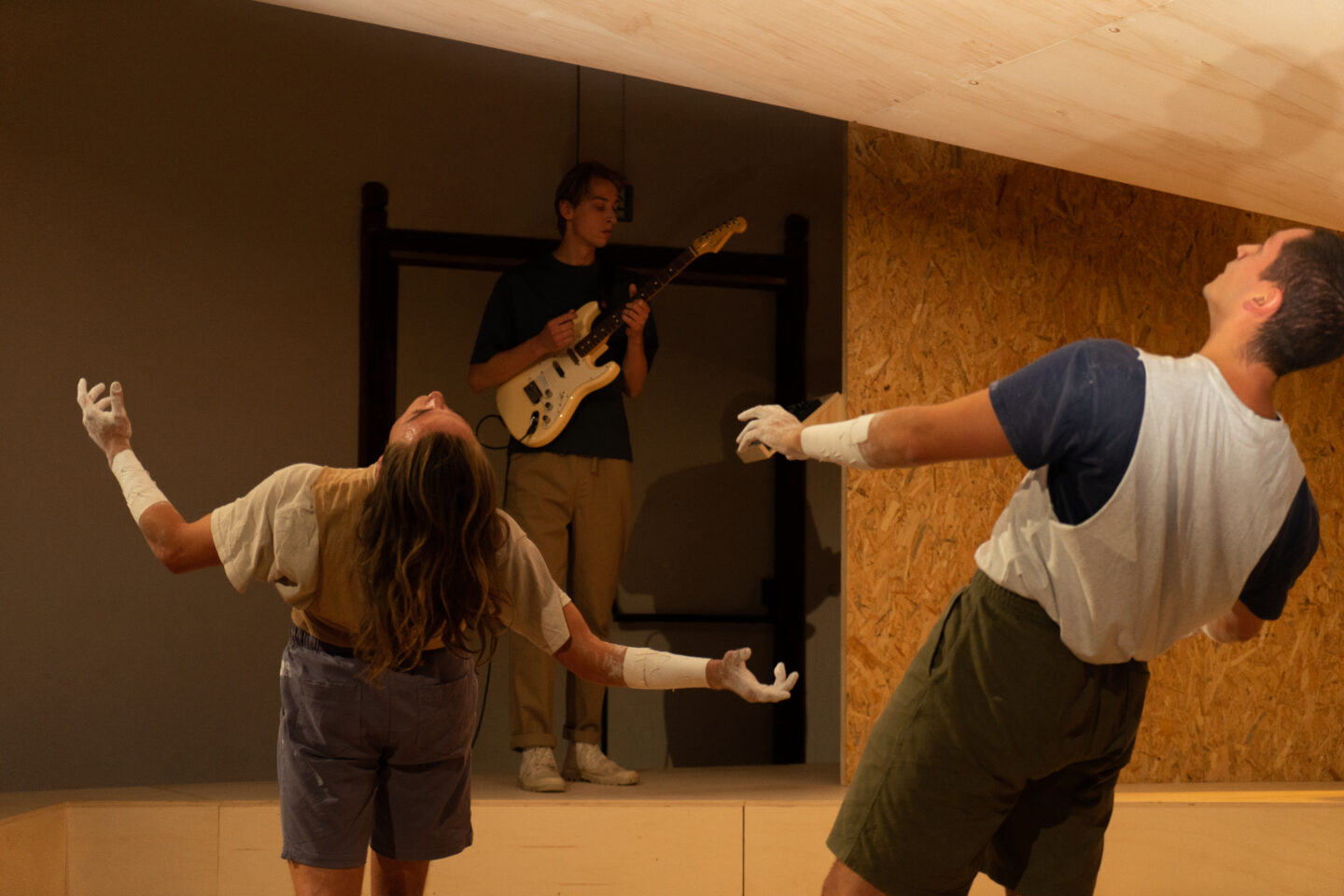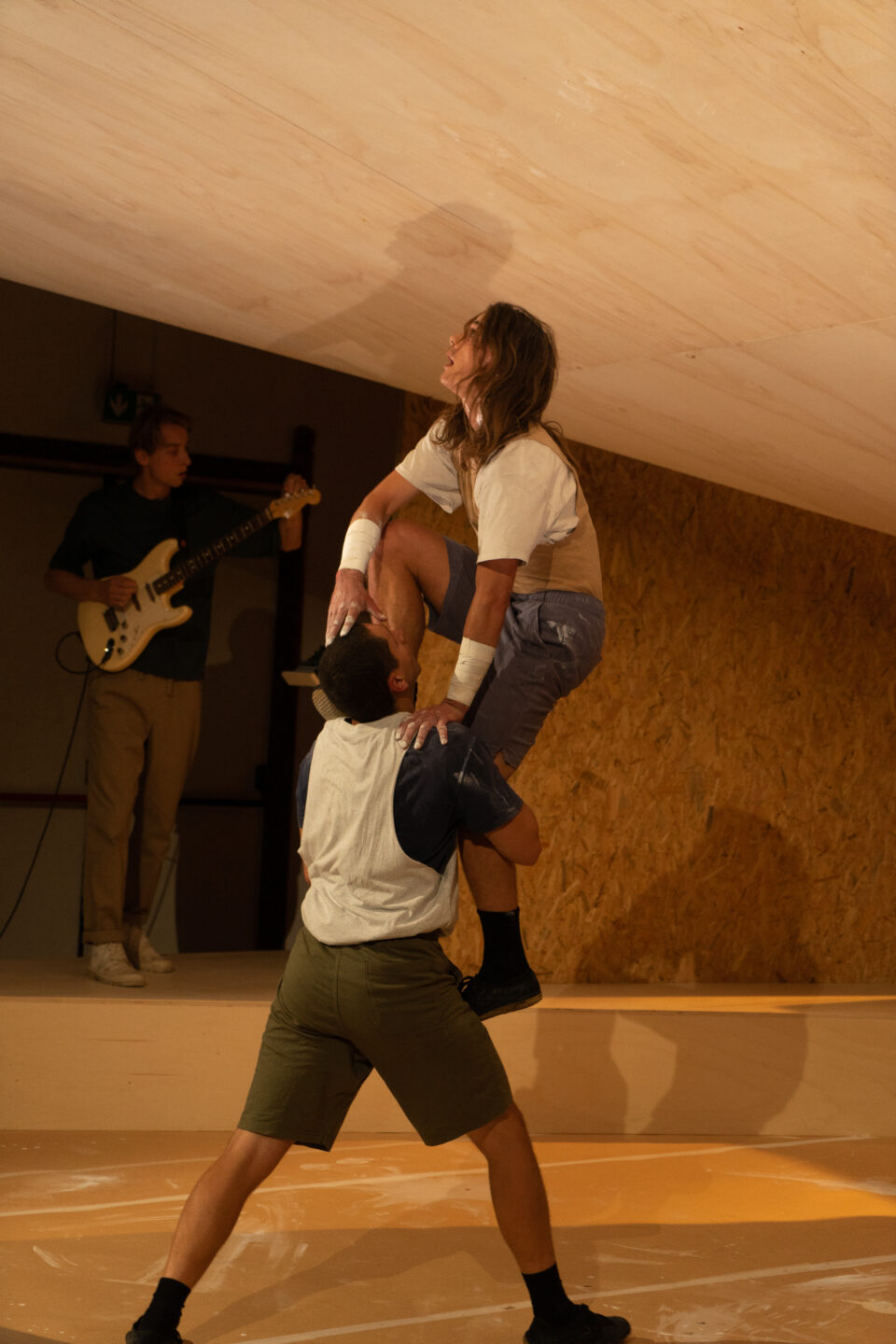 Credits
Concept & performance
Hidde Aans-Verkade and Koen van der Heijden
Creative producer
Rick Busscher
Scenography
Han Ruiz Buhrs
Music
Krijn Moons
Final direction
Loes van der Pligt
Technics
Leon Vergouw
Light design
Mathisse Cornaert
Costume advice
Kevin Pieterse
Photography
Sam Scheuermann
Thanks to
Kevin Pieterse, Anouk Thijsseling, Lisanne Bovee, Elowise Vandenbroecke, Fabian Santarciel de la Quintana
Supported by
Kickstart Cultuurfonds, Amsterdams Fonds voor de Kunst
Erosion is a production of Veem House for Performance in co-production with Schweigman&.