Program
An Animal Walks Into An Art Institution
Veem House for Performance, ARIAS, MA Approaching Language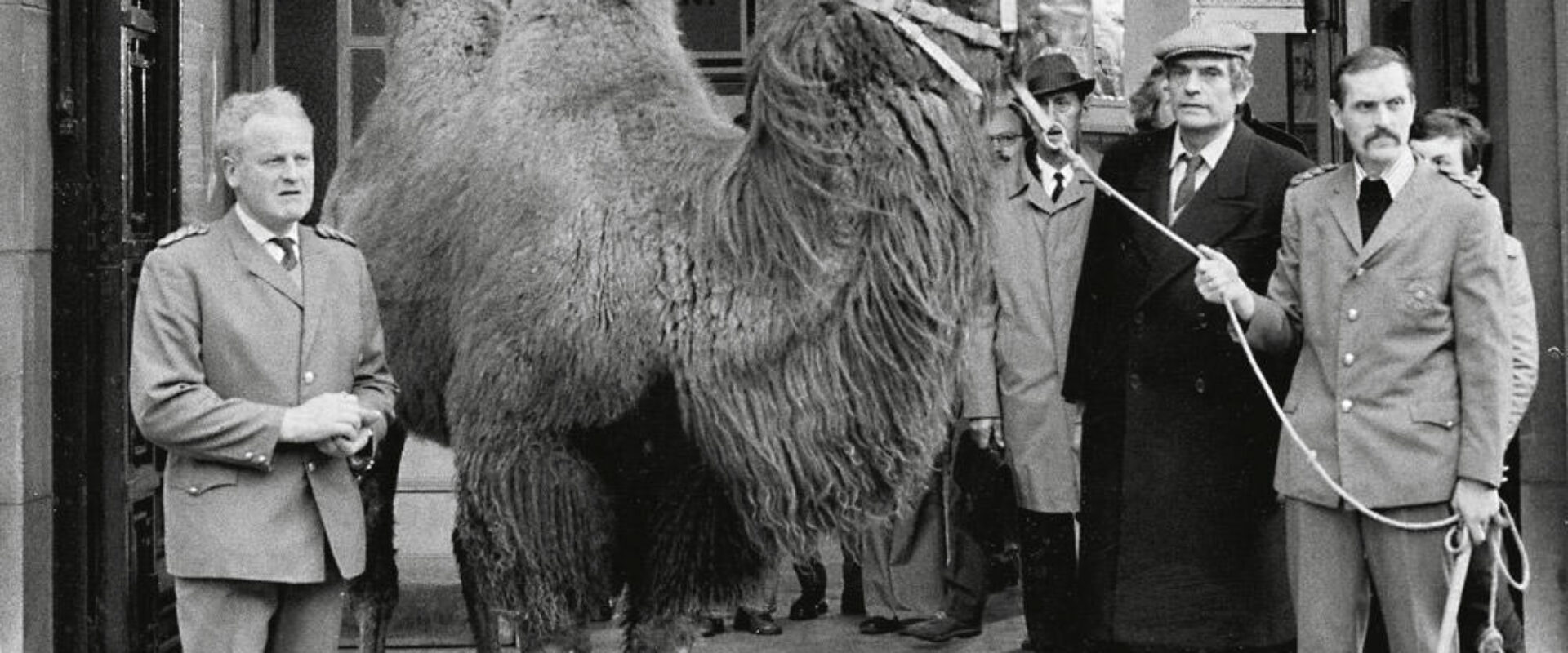 THIS EVENT IS CANCELED BECAUSE OF THE COVID-19 RESTRICTIONS.
Does the institution exist in the way we think it does? What does the entering of an animal into an art institution tell 'us' about the institutional structures we created and inhabit?
Taking place within the framework of Veem House for Performance's 10X10 thematic series dedicated to the notion of 'discourse', we ask what happens when a non-human animal enters an art institution. What does 'its' introduction tell 'us' about the institutional structures in which we find ourselves and to which we became accustomed: the language we speak? The non-human animal is still often understood as a subversive force, but it simultaneously allows one to imagine the world otherwise.
Moreover, the non-human animal's appearance into the museum has been considered a disruptive agent, a form of critique of the institution even. Witness Marcel Broodthaers's presentation of the camel at the Musee des Beaux Arts in Brussels in 1974, showing the (then) still existing gap between nature and culture. What alternative perspectives does the non-human animal open up?
Humans and non-human animals share the same environment, but unfortunately relations and connections are sparse. The non-human animal is generally excluded from "discourse" as such, because it is commonly thought in philosophy and political sciences that language is solely a human feature. That is also why non-human animals are mostly excluded from political communities, since one of the prerequisites of such participation is "logos" or "rational speech" (cf. Eva Meijer, When Animals Speak). Providentially, many artists, political thinkers and philosophers alike, are trying to disrupt this conservative affiliation by re-thinking and acting alternative political practices (cf. Bruno Latour's Parliament of Things).
The event compiles works (in progress), performative structures and insights, by students of the MA Approaching Language of Sandberg Institute and invited artists who reflect on the presence and potential of the animal to open up alternative languages.
For this evening Veem invited ARIAS, who in their turn invited the MA approaching language, the event is a result of their collaboration.
ARIAS is a research platform founded by the Amsterdam University of the Arts (AHK), Gerrit Rietveld Academy (GRA), Amsterdam University of Applied Sciences (HvA), University of Amsterdam (UvA) and Vrije Universiteit
(VU Amsterdam). ARIAS enables intersections, encounters and collaborations between artistic research and research in the humanities, social sciences and the natural sciences.
Presented by:
Veem House for Performance, ARIAS, MA Approaching Language