Program
DISQUIET (cancelled)
Lisa Vereertbrugghen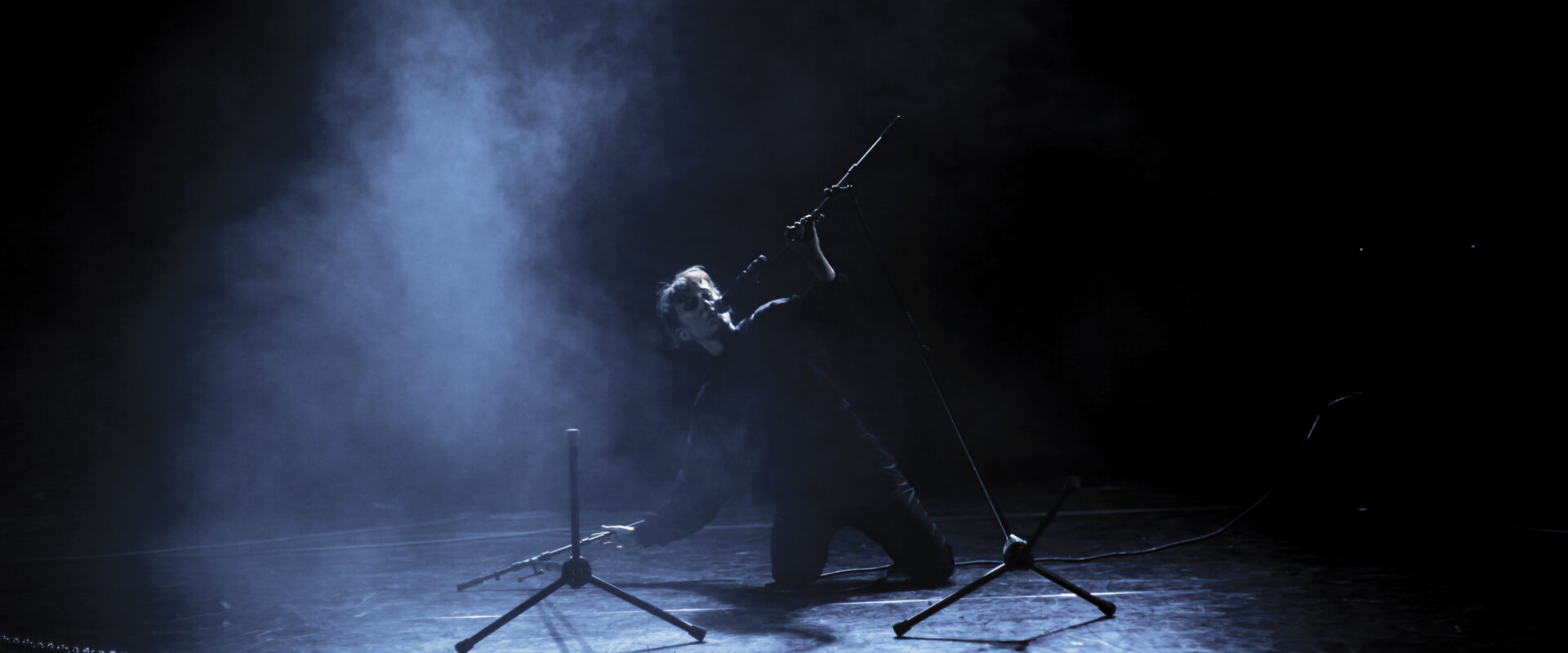 – Update November 29: Due to current COVID-19 restrictions, the performances of Lisa Vereertbrugghen are cancelled. Ticket buyers will hear from us by email as soon as possible. –
As in her previous works Softcore, a hardcore encounter and Camouflaging Kelly, Lisa Vereertbrugghen once again explores the possibilities of hardcore dance styles. In DISQUIET her focus is on disruption and dystopia as inherent elements of hardcore subgenres. All these genres are marked by an intensified bass and drum, a minimum speed of 160 BPM and a tendency for disruption of the flow. Focussing on these sonic ruptures, pauses and bursts, DISQUIET explores how they can inform and stimulate the body. Dancing hardcore is presented as a break from structure, looking for a disquieted elsewhere.
About Lisa Vereertbrugghen
Lisa Vereertbrugghen (1986), who lives in Brussels, is a dancer, choreographer and researcher. Since 2014 she has been researching hardcore techno dance styles in various forms: performances, lecture-performances, performance installations and publications.
Her work has been shown in: MDT (Stockholm), Oktoberdans (BIT, Bergen), Playground Festival (STUK, Leuven), BUDA (Kortrijk), Bâtard festival (Brussels and Amsterdam), CA2M (Madrid), Showroom MAMA (Rotterdam), CAMPO (Gent), Rencontres Chorégraphiques (Paris) and others.
14 December 2021
20:00 — 21:00
Dutch premiere
15 December 2021
20:00 — 21:00

Tickets at the door cost:
Regular: €14.50
Discount (student/stadspas/cjp): €9.50
Click here for the current COVID-19 regulations.
Credits
Concept/Choreography/Performance
Lisa Vereertbrugghen
Sound
Michael Langeder
Lights
Vera Martins
Artistic Advice
Madison Bycroft
Construction of Scenography
Ian Gyselinck and Simon van Parys
Photo
Maud Samaha

DISQUIET is a co-production of December Dance (Cultuurcentrum & Concertgebouw Brugge), STUK, CAMPO & Bit-teatergarasjen. Supported by BUDA, Workshop Foundation, National Cultural Fund of Hungary & Workspace Brussels with the financial support of the Flemish Government, Life Long Burning & Creative Europe European Union Programme.