Stories
Safety protocol COVID-19
17 February 2021 — by Veem House for Performance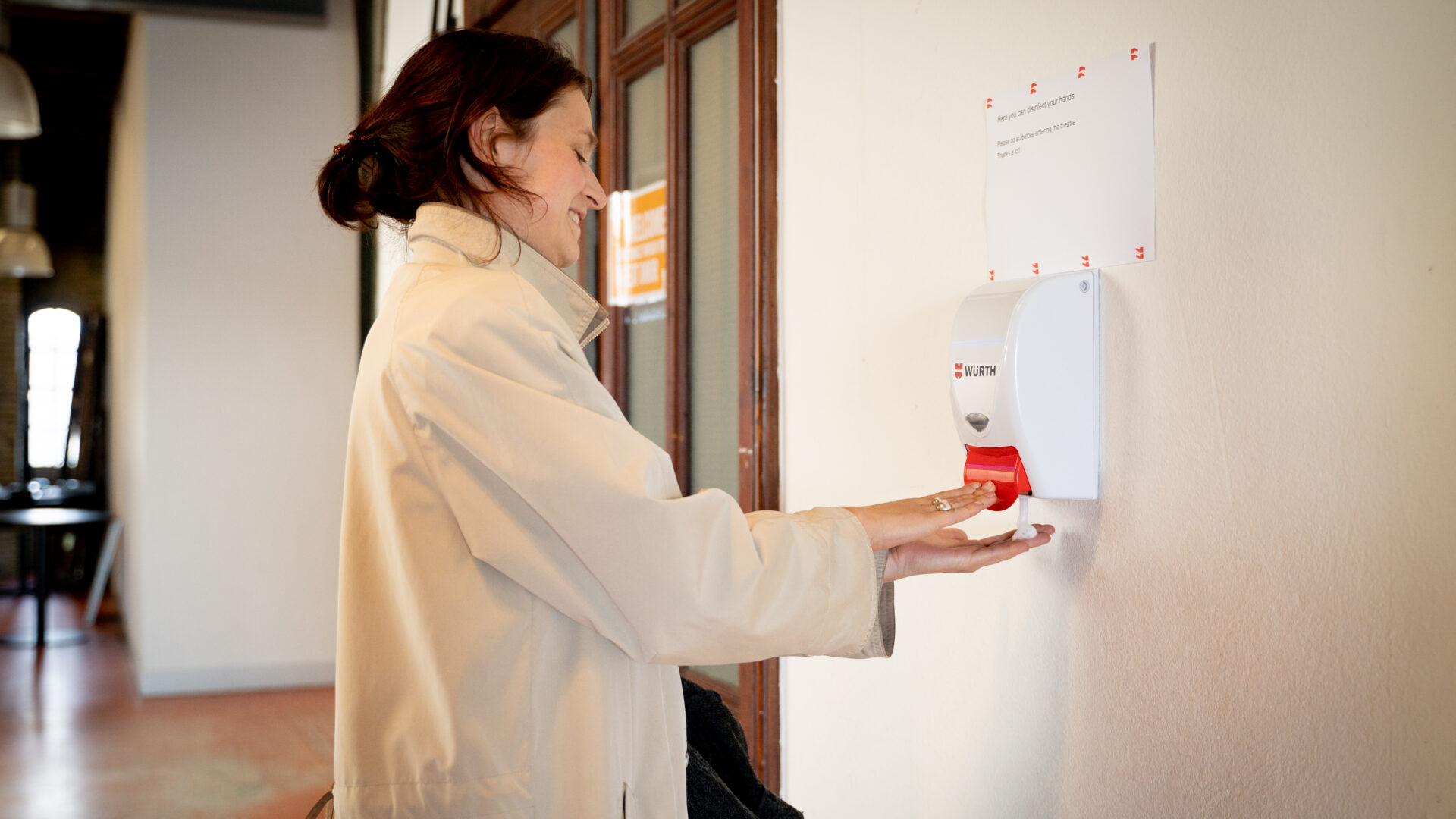 Your safety is extremely important to us, that's why we have implemented several protocols that will ensure your safety and wellbeing in our care.
We provide:
hand disinfectant;
distance (we ensure 1,5 meter distance between audience, artists and staff);
clear routing;
a maximum capacity of 30 people;
a clean space (we clean thoroughly before every performance/activity);
a health check upon entering Veem.
What we ask from you:
to buy tickets online in advance;
to stay home if you're not feeling well;
to keep 1,5m distance to others;
to wear a face mask (it can be taken off once seated);
to have fun!
Good to know: It's not necessary to get tested in advance.
Before visiting Veem House for Performance you will receive an email with an overview of the COVID-19 regulations in our theatre. If you still have questions, please contact info@veem.house.
We look forward to welcoming you!
If you have one or more of the symptoms below, it is unfortunately not allowed to visit Veem House for Performance:
sneezing
a sore throat
a running nose
a cough
elevation of body temperature
sudden loss of smell or taste
If you already have a ticket and can't come because you have one or more of the symptoms above, please contact info@veem.house. Let us know at least one hour in advance as we won't provide a refund to cancellations being made less than an hour before the start of the activity.