Program
House of Desaparecidxs (House of Missing People)
Paula Chaves Bonilla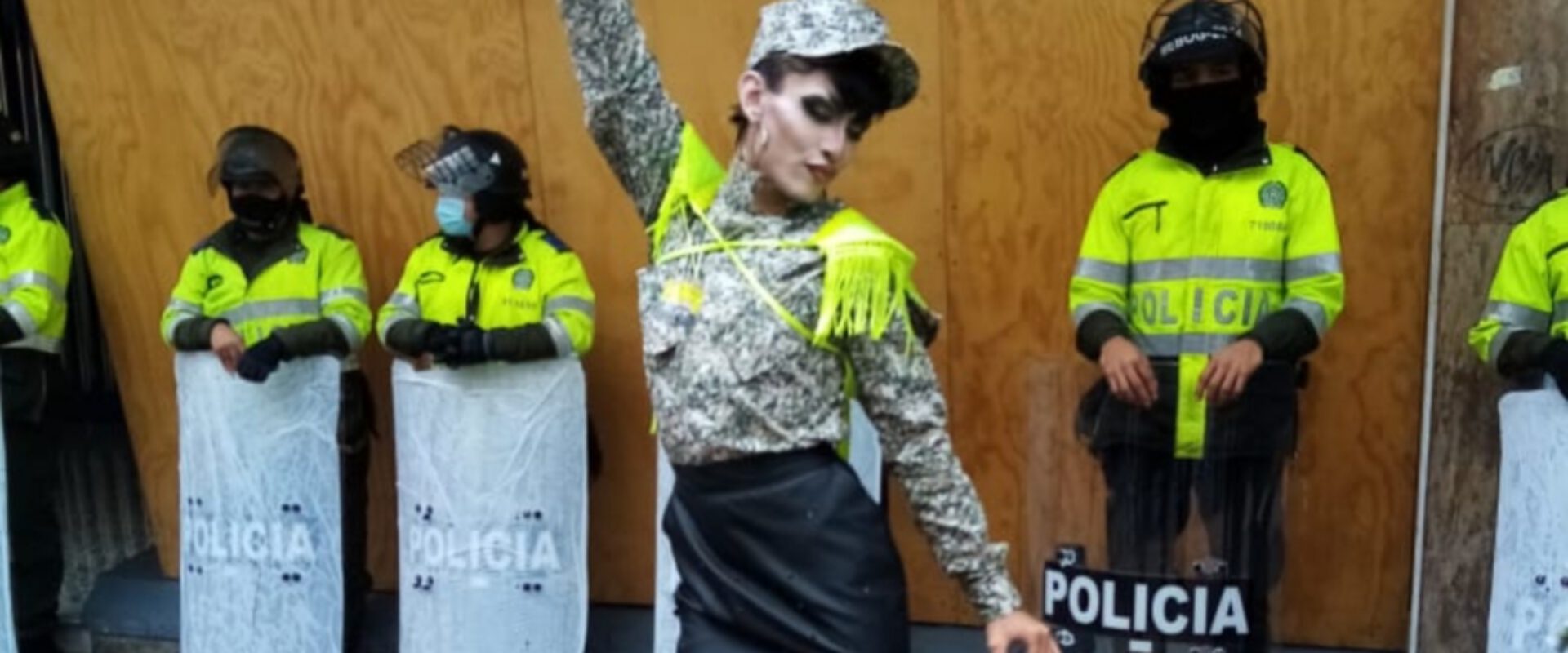 In her new performance House of Desaparecidxs, Colombian artist and activist Paula Chaves Bonilla dives into her mother's legacy and history as a young militant activist woman in the 70's in Colombia:

"I'm unraveling the story of my family and its involvement in militias and grassroots politics during the 70's in Colombia. Wanting to undigg a story that has barely been told and shared with younger generations because of trauma and political censorship. I want to honour these untold stories, spend time with these censored memories. Discover the paths that this emotional and transgenerational unblocking will open."

By mixing somatic movement research techniques with object based practices, spiritism, historical mapping and political denouncement, a utopian space emerges. Questioning how non-western approaches of dualism, ambiguity and non-binary philosophies can help us heal this you vs. me, right vs. left wing, good citizen vs. bad citizen, legal vs. illegal, peaceful vs. violent, correct vs. incorrect approach to life.

House of Desaparecidxs is an autobiographical journey in which Paula Chaves Bonilla (re)connects with the history of autonomous and popular feminisms and activism of her country of origin. 

Paula Chaves Bonilla (she/they) is a Colombian artist and activist based in Amsterdam. She has a background in contemporary dance, choreography, theatre and circus and now works as a dance and theatre maker across these disciplines. Her artistic research explores embodiments of denouncement, resistance and disobedience within contexts of censorship and surveillance.

Since 2015, Paula has been creating a series of works on the proximity between contemporary art production & neoliberal capitalism, which resulted in: Paraart (2015), Against the Wall (2017) and Omni Toxica (2019).

Paula Chaves Bonilla is currently a House Artist at Veem House for Performance, artist in residency at the Creative Crossroads program within the Life Long Burning dance network, member of the 'Climate Justice Code for artists and art institutions' (a project initiated by Casco) and co-founder of Papaya Kuir (an Intersectional feminist collective for & by Trans & Queer Lesbian Latinx Asylum seekers/migrants in The Netherlands).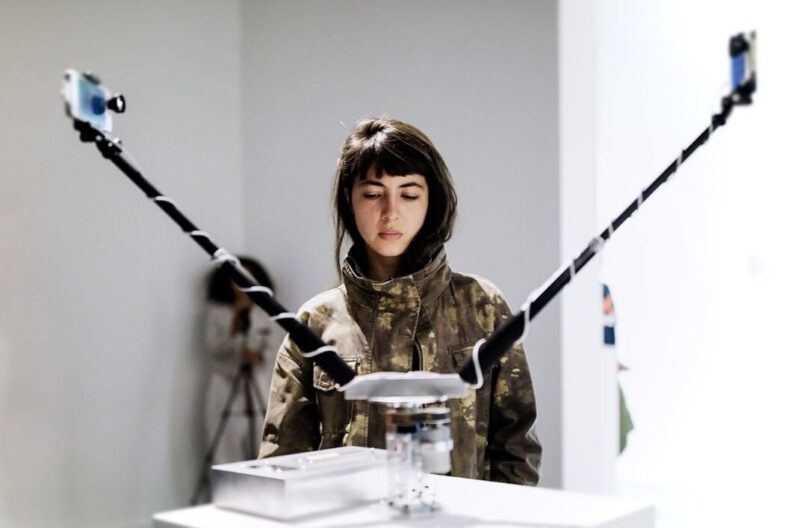 Credits

Concept & performance
Paula Chaves Bonilla
Research
Natalia Chaves Lopez
Dramaturgy
Ogutu Muraya
Visual art
Rasureitor
Scenography
Nadia Bekkers
Movement research coach
Lux Saüer
Outside eye
Natalia Sorzano
Light design
Mathisse Cornaert
Technical support
Erik Gramberg
Picture
Fag & Queer protection squad, taken during the Colombian National strike April-May 2021 by Rasureitor
Produced by
Veem House for Performance
Co-produced by
ICI-CCN de Montpellier – Occitanie as part of Life Long Burning project supported by the European commission



Read more...
Introducing Veem's House Artist: Paula Chaves Bonilla!
more information