Program
JUNTOS (cancelled)
a workshop by Ahmed El Gendy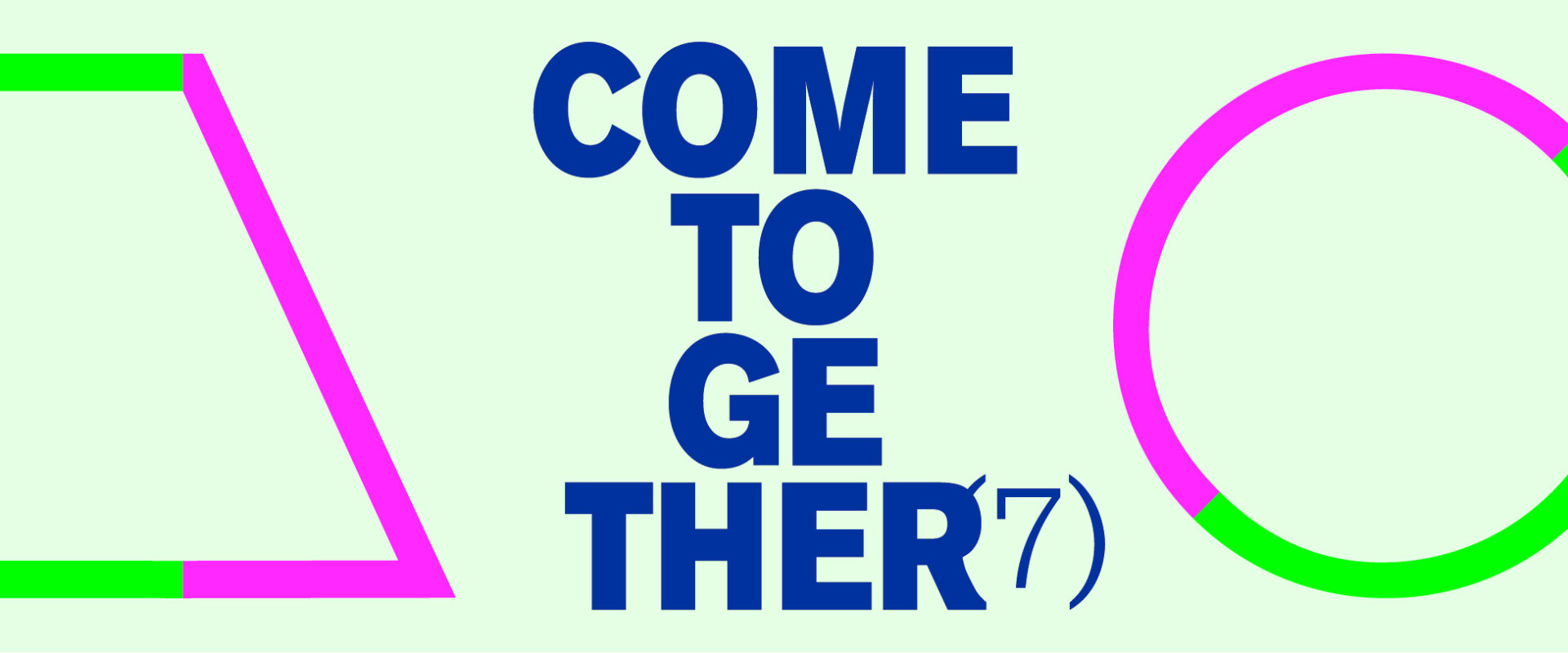 – Update December 20th: Due to current COVID-19 restrictions, the COME TOGETHER workshops are cancelled. Ticket buyers will hear from us by email as soon as possible. –
In the frame of COME TOGETHER #7, Veem House hosts three workshops by artists participating in this year's edition. The artists who will be giving a workshop are Maria Magdalena Kozłowska, Ahmed El Gendy and Tchelet Pearl Weisstub.
JUNTOS by Ahmed El Gendy
In this workshop, Ahmed shares some elements from his movement research on agency, entanglement and togetherness.We will be working with ropes and large objects interdependently in a continuous collective action/score, with attention on sharing weight, taking weight, giving weight, and negotiating weight.
This workshop is open to whoever is curious.
Want to participate? Wear something comfortable in which it's easy to move. Good to bear in mind: during this workshop it will not be possible to keep 1.5 meters distance to other participants.
10 January 2022
14:00 — 17:00
€ 5

About Ahmed El Gendy
Ahmed El Gendy (Cairo, 1987) artist/choreographer based in the Netherlands. He studied choreography at the School for New Dance Development in Amsterdam (2019)
Ahmed works through video and live performance; physically experimenting and exploring notions of agency, interdependency, entanglement and togetherness. Objects, water and duration are elements that reoccur in his research.
About COME TOGETHER
On January 13th, the 7th edition of the three day gathering COME TOGETHER will take place in all the spaces of Frascati Theater where twenty makers will show and test their new ideas; short sketches, wild plans or poetic experiments. COME TOGETHER offers the invited artists the opportunity to try things out in the theater that they normally don't have the possibility to do and to immediately share them with an audience. The gathering is open to surprises and unexpected outcomes. In experimentation lies renewal and change. For more information click here.
COME TOGETHER #7  is a GREENHOUSE project in collaboration with Frascati. GREENHOUSE is a new development network by BAU Platform for Dance and Performance, Boogaerdt/VanderSchoot, Keren Levi | NeverLike, Nicole Beutler Projects and Veem House for Performance.