Program
Lands of Concert (CANCELLED)
Jija Sohn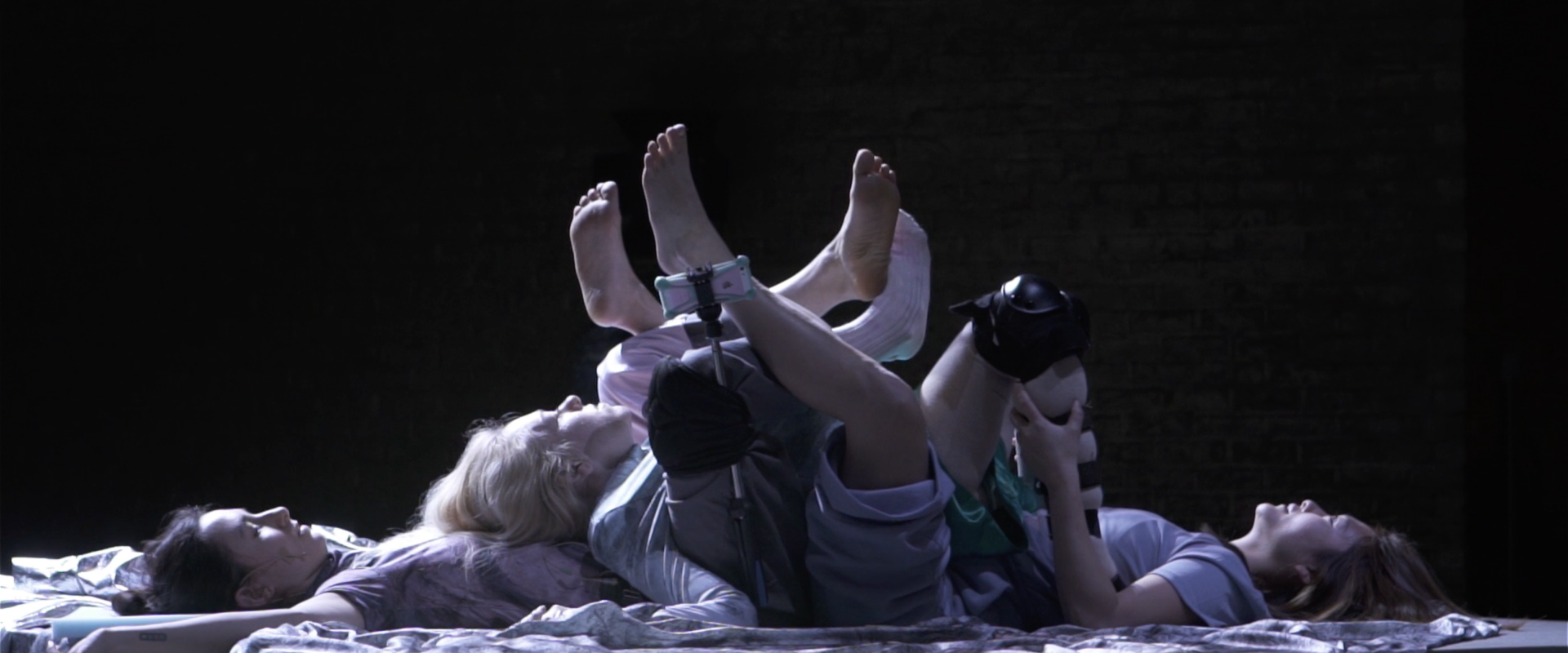 Update November 23rd: Unfortunately Lands of Concert is cancelled. People who purchased a ticket will receive an email from us.
Lands of Concert is a living practice by Jija Sohn in collaboration with Andrea Zavala Folache, Lucy Wilke, Oneka Von Schrader and Julia Reist. They work on a continuous reshaping of body-mind territories, an exploration to break through established personal, cultural and theatrical codes and boundaries.
They create a space where the lines between instructing and performing and between staging and witnessing are blurred. It is an ever unfolding landscape, physically exploring the notion of the other and the intimacy we can find there. Lands of Concert is inviting the audience to come on this journey of fantasies, questions and collective care. The performers propose different protocols of giving – and receiving and guide the public to be part of a topography of 'elevated actions' where movements, sounds and objects are continuously shifting, losing their initial formal and defined boundaries. It is an invitation to an experience of liquid roles and relationships that change the immediate present we are in.
Tickets at the door cost:
Regular: €14.50
Discount (student/stadspas/cjp): €9.50
Click here for the current COVID-19 regulations.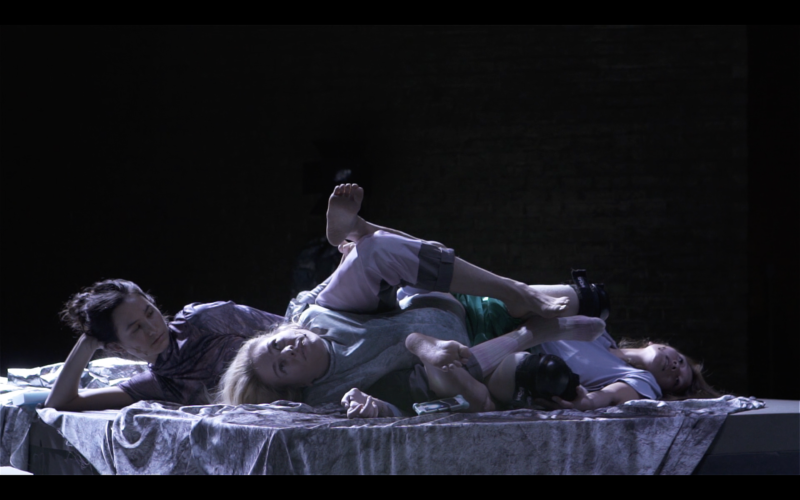 Credits
Concept
Jija Sohn, Andrea Zavala Folache, Lucy Wilke, Oneka Von Schrader & Julia Reist
Performed by
Antonia Steffens & Lucy Wilke
Performing assistents
Jija Sohn & Julia Reist
Composition, Soundscape & Performer
Oneka Von Schrader
Scenography & Costumes
Rosemarie Allaert
Advisor
Sabine Cmelniski
Light design
Vinny Jones
Creative production/Conceptual & dramaturgical advisor
arp:works / Julia Reist
Co-production
Dans Brabant (NL), with support of PLAN, Kunstencentrum Buda (BE) & Kunstencentrum Vooruit (BE)
Supported by
Boulevard Theater Festival (NL), i-Portunus, Batard Festival (BE), Need Company (BE), Kaai Theater & de Brakke Grond (NL)
Residencies
CSC (IT), Tanzhaus (CH), Dans Brabant (NL), Festival Boulevard (NL), Dansatelier (NL), City of Women (SK) & Need Company (BE) 
The two performances at Veem House are made possible by Kickstart Cultuurfonds.
The presentation of Lands of Concert at Veem House is part of a collaboration between Vlaams Cultuurhuis de Brakke Grond and Veem House for Performance. Both partners have an interest in connecting the vibrant Flemish field with the Amsterdam field of dance and performance. Together we share our resources and networks with the aim to create visibility for the selected artists, to claim space for experiment and to reach out to audiences with the same curiosity and interest.