Program
Open Studio with Charlotte Gillain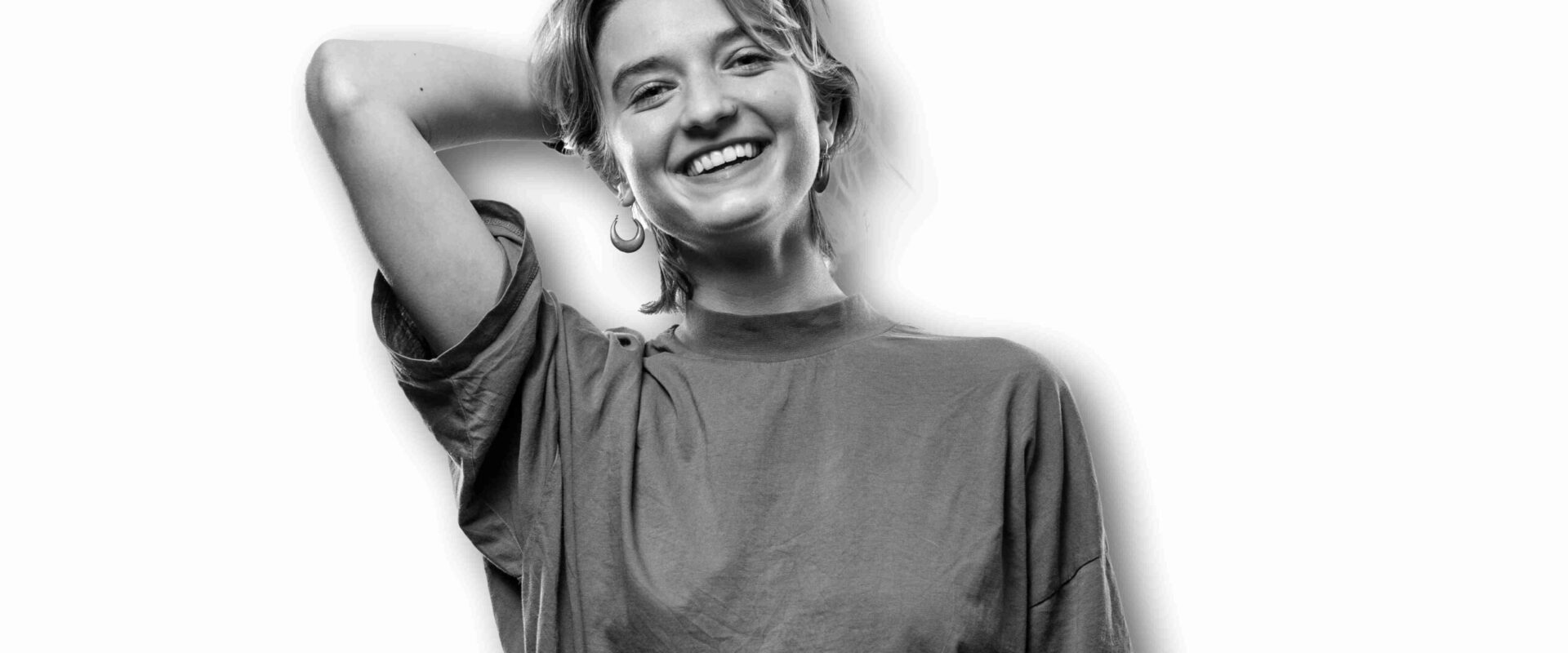 During a two-week residency at Veem House, Charlotte Gillain wants to explore how a body can house multiple identities. She makes an attempt to approach the image of what a person 'should' be more fluidly. How can you, bit by bit, let go of ownership of your own identity? How can you create space for a certain polyphony, ambiguity and inconsistency?
During the Open Studio on the 14th of November she will share her research so far!
About Charlotte Gillain
Charlotte Gillain has had a great fascination for making, moving and performing from an early age. After a short visit to the Bachelor of Dance in Education at ArtEZ, she quickly found her place at the Mime School in Amsterdam. There she was not only able to develop her movement quality and her performance skills, but she also became a passionate maker. Here she could finally combine her fascination for playing, moving and making. As a maker, she is intrigued by transformation and has a great predilection for the existential.
Charlotte is originally from Kalmthout (a small village next to Antwerp), but has been living in Amsterdam for a number of years. She would like to build a bridge between the Dutch mime and the Belgian theater field. In recent years she has collaborated or performed with makers such as: Het Houten Huis, Davy Pieters, Francesca Lazzeri, Schippers&VanGucht, Fabian Santarciel de la Quintana and Boogaerdt/Vanderschoot.
14 November 2021
15:00 — 16:30
€ 5

Photo: Bas de Brouwer
Charlotte Gillain's residency was made possible by GREENHOUSE and the 'Nieuwe makers covid-19 scheme' of Fonds Podiumkunsten.
About Open Studio
Take part in the research of emerging performance makers!

Are you curious about the creation processes of emerging performance makers? During Open Studio you can get a glimpse into artists work and processes as they develop. We open our doors to the beautiful and vulnerable process of creation, and invite you to take part in an exchange in an open and informal environment. As each artist engages with different thematics, particular questions and has a specific artistic practice, no Open Studio is alike.
Join artists in their research, and in it maybe find something out about yourself as well. No special knowledge is required, your curiosity is more than enough.