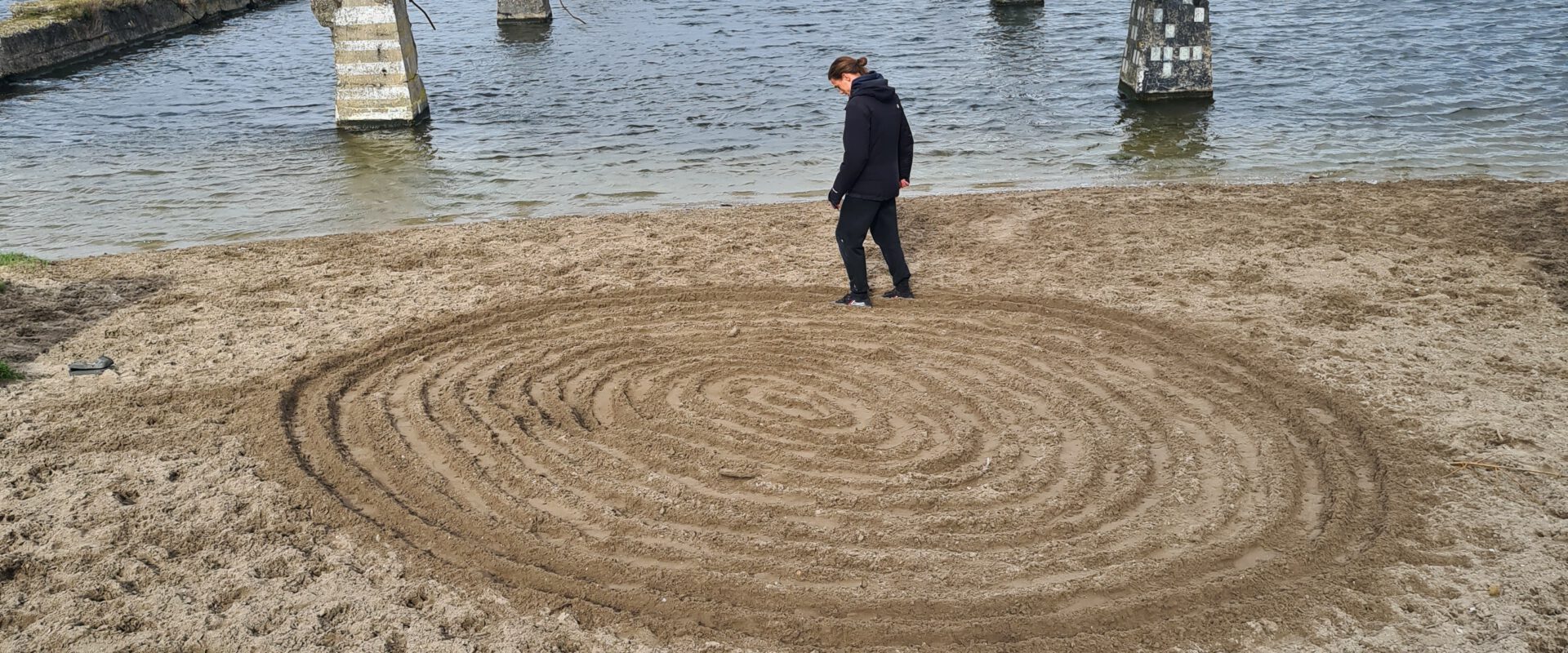 Performance collective ROTOR is currently in residency at Veem House researching erosion in movement. In a sequence of repetitious movements a continuous dialogue between the human and its environment exists. Like a river carves and erodes the landscapes it touches and changes its course, the human leaves traces too. Repetitious movements affect its environment, and this in turn affects the way the human moves.
Join Hidde Aans-Verkade and Koen van der Heijden in this online Open Studio as they further explore this continuous dialogue in movement between the human body and its surrounding! They will engage in conversation with dramaturg Elowise Vandenbroecke & the audience.
About ROTOR
ROTOR is a Dutch performance collective, based in Amsterdam. The collective consists of Hidde Aans-Verkade, Koen van der Heijden and creative producer Rick Busscher.
ROTOR has a strong fascination for the body. Their work is focused on both embodied knowledge (the body as a storehouse of history) and the body as a vehicle for contacting the world in the here and now. With a background in various movement disciplines such as parkour and breakdance and a shared interest in Kung Fu, ROTOR trains and questions this physical knowledge. Repetition is a central theme in their work, which is reflected both in the dramaturgy of ROTOR's performances and in their way of working. In this way they try to touch the audience beyond reason.
ROTOR is a House Artist of Veem House for Performance.
Due to current COVID-19 regulations, the Open Studio will take place online.
About Open Studio
Are you curious about the creation processes of emerging performance makers? During Open Studio you can get a glimpse into artists work and processes as they develop. We open our doors to the beautiful and vulnerable process of creation, and invite you to take part for an exchange in an open and informal environment. As each artist engages with different thematics, particular questions and has a specific artistic practice, no Open Studio is alike.
Join artists in their research, and in it maybe find something out about yourself as well. No special knowledge is required, your curiosity is more than enough.
Credits
Concept & performance
Hidde Aans-Verkade and Koen van der Heijden
Creative producer
Rick Busscher
Produced by
Veem House for Performance in coproduction with Schweigman&
Erosion (working title) will premiere in September 2021.
Get to know more:
Introducing Veem's House Artists: meet ROTOR!
more information