Program
Play 'After the Maestro' by Tom K Kemp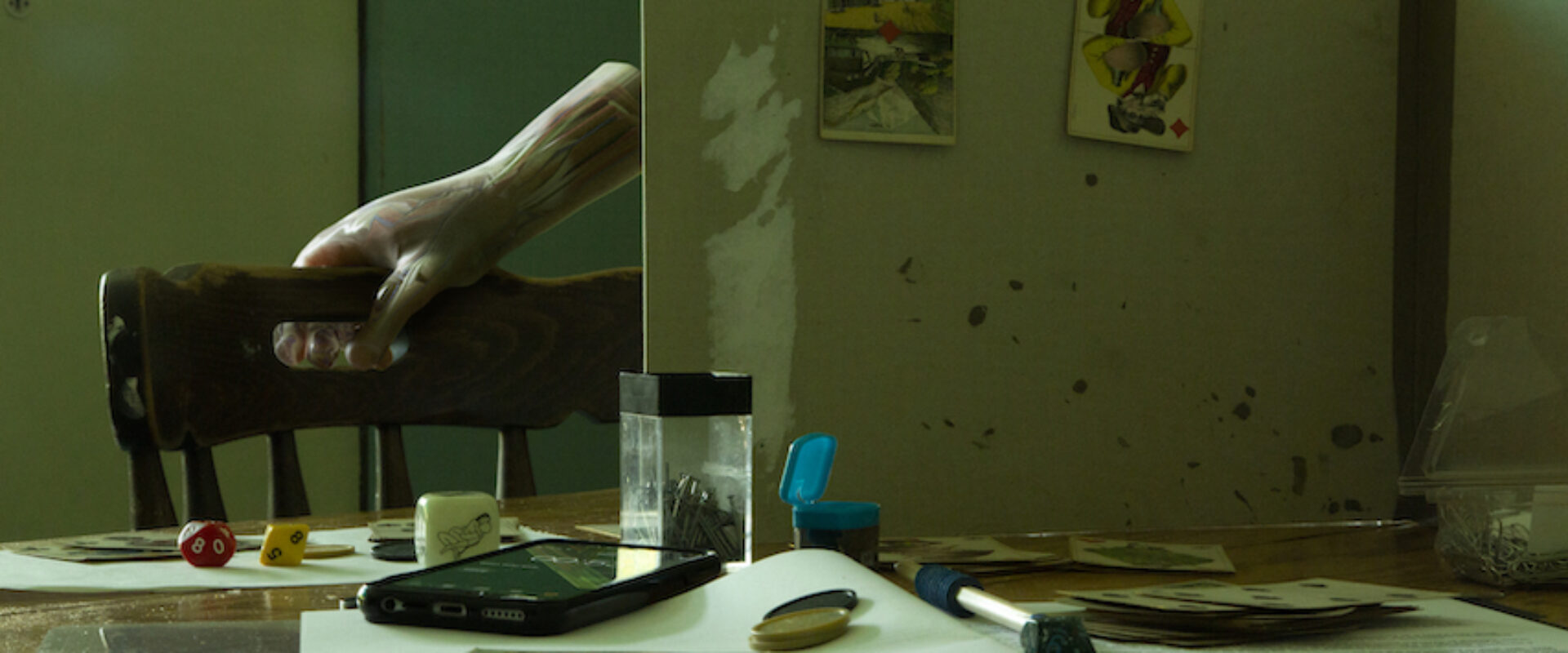 On July 10th artist Tom K. Kemp will lead small groups through After The Maestro; a tabletop roleplaying game set within an 'anthropomorphised anatomy' – a depiction of the inner human body as a vast industrialised city, sustained by microscopic workers analogous to cells and microbes, as seen in animations like Once Upon a Time.. Life, Osmosis Jones and Cells at Work!.
Players take on the role of groups of labourers during the aftermath of a successful labour emancipation within the inner body, where the 'Maestro', or organising, vital force of the body, has been deposed.
Through collaborative storytelling and ludic mechanics, each session of the game generates a new narrative of anatomical and social re-organisation, complicating and estranging common body-politic metaphors into an unpredictable tale of emancipatory body-horror.
Please allow 3 hours for this activity. Water, coffee and tea will be provided, please bring any snacks you might need.
Good to know: if you sign up to play After the Maestro on Saturday the 10th, it won't be possible to also join the rest of the program.
About Tom K Kemp
Tom K Kemp uses roleplaying game design, group improvisation and animation to parse the eerie consequences of global systems on intimate and immediate human relations. His works generate semi-autonomous Weird fictions, where gamification and collaborative storytelling are combined into a deviated method of complexity modelling.

Kemp studied with the School of The Damned, an autonomous free art pedagogy programme in the UK. Selected projects and exhibitions have included La Casa Encendida, Madrid ES, Rupert, Vilnius LT, Quad, Derby UK, MKG Hamburg, DE and the Eye Filmmuseum, Amsterdam NL. He will be a resident at the Rijksakademie van Beeldende Kunsten for 2021-2023. Read more…