Program
Unverifiable Realities
An evening with works by Clara Garcia Fraile, Tom K. Kemp and Tchelet Pearl Weisstub
On the 9th and 10th of July, the work of artists Tchelet Pearl Weisstub, Tom K. Kemp and Clara García Fraile will be spread throughout Veem House, inviting you into an encounter with, and a journey through the performances and the building. Guided by your own attention, you will see a film documenting a search for unseen animals, a performative installation featuring a silent galop of a fragmented horse, and a role play game unpacking the images of the inner human body as a vast industrialised city.
All the works in the programme propose a different mode of encounter or alternative engagements with the reality we might take as fixed. Come explore, wander and journey through encounters with art!
Unverifiable realities
Departing from the notion of "unverifiable realities" as a concept through which to attend to and explore the current times, Andrea Božić and Julia Willms | TILT and Veem House have co-curated a programme (between the 7 and 10 July) presenting a constellation of artistic works across performance and visual art. We have invited artists whose work playfully merges gameplay, art and the world from very different perspectives, creating a situation of 'unverifiable reality' between these fields. Throughout the program the works on show propose transformative modes of engaging with and re-imagining the world through art while developing new artistic languages and unclassifiable forms of spectatorship.
Other events that are also part of this co-curation:
Open Studio: How To Exit a Reality with Andrea Božić and Julia Willms on the 6th and 7th of July.
Open Studio with Billy Mullaney on the 8th of July.
For this event we work with three different time slots. Journeys start at: 19.30, 20.00 and 20.30.
This event is made possible by Kickstart Cultuurfonds and The Life Long Burning Network supported by the Creative Europe Programme of the European Union.
ManHandled – Tchelet Pearl Weisstub
A horse gallops against the backdrop of the Judaean Desert, in what has been his natural habitat for thousands of years. The sound of his stomping hooves echoes a time before car emissions. A sound that besides being a symbol of authority, government and war, also alludes to a romantic image of independence and freedom of thought. While a horse is a horse and a flag is a piece of floating fabric. What changes is the ownership of the land, the symbol on the flag, the Man on the horse.
In performance installation ManHandled Weisstub considers the ways in which specific objects gain value through their relation to historical time. Weisstub created kinetic apparatuses and performative actions that give an illusion of almost destroying the original works (works that date back to the 17 century). This violent action is aimed at evoking the feeling that when something is being destroyed its value becomes apparent. ManHandled tries to see a whole in the fragment in order to challenge the dichotomous separation between symbolic and mundane, temporary and eternal, barbaric and civilized, living and still. Read more about Tchelet Pearl Weisstub…
The work was made in collaboration with:
Performers: William Dashwood, Fried Mertens, Luc Van Esch, Haian Arshied
Music: Haian Arshied
Construction: Oded Rimon , Stephan Kuderna, and Otakar Zwartjes
Prop Making: Chaja Hertog
Electronics: Kees Reedij
Print: Yitzhak Mizrahi
Special thank you to Rijksakademie van beeldende kunsten, and the head of the Library and Collection Marietta Dirker.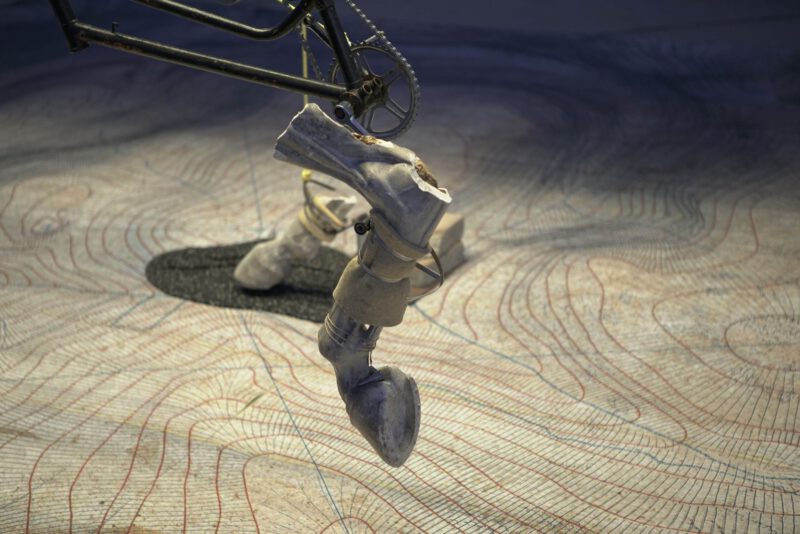 After the Maestro – Tom K Kemp
After the Maestro is a tabletop roleplaying game set within an 'anthropomorphised anatomy' – a depiction of the inner human body as a vast industrialised city, sustained by microscopic workers analogous to cells and microbes, as seen in animations like Once Upon a Time.. Life, Osmosis Jones and Cells at Work!. In the game, players take on the role of groups of labourers during the aftermath of a successful labour emancipation within the inner body, where the 'Maestro', or organising, vital force of the body, has been deposed. 
Through collaborative storytelling and ludic mechanics, each session of the game generates a new narrative of anatomical and social re-organisation, complicating and estranging common body-politic metaphors into an unpredictable tale of emancipatory body-horror.
On the 9th and 10th of July you're able to watch as the game unfolds. BUT it is also possible to participate as a player (very limited capacity), click here for more information on participating as a player.

Read more about Tom K Kemp…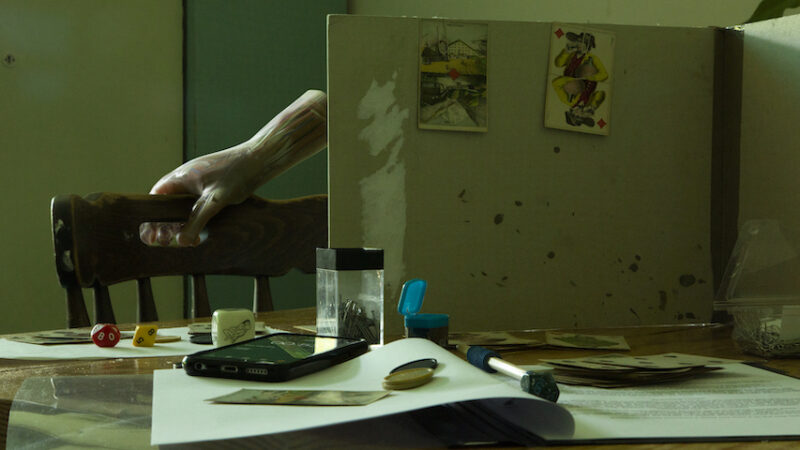 IN DEFENSE OF GAMUSINOS – Clara Garcia Fraile
Times are hard for the gamusinos, mysterious inhabitants of Iberian forests, mountains and twilight imaginations which everyone in those lands has heard of but nobody's ever definitely seen.
Up to a few years ago, if you were a child, an urbanite or a stranger visiting a village around these lands, you would very likely get invited to take a long walk at sunset to search for them in the darkest part of the forest. But these days, the destruction of their home territories, climate change, soil poisoning, the  depopulation of rural communities – whose members used to be the traditional carriers of this  tradition and therefore actors of the regeneration of the species -, hunting, the construction of large  infrastructures and the ubiquity of information in the form of data and algorythms that impose  themselves as unquestionable compasses of the truth threaten this rare creatures, half-way between animal, game and mystery. 
'IN DEFENSE OF GAMUSINOS' is a constellation of interventions born with the purpose of saving these vulnerable creatures from extinction. This documentary is one of them. It records different versions of the ever-changing local traditions, techniques, rituals and decoys for gamusino-spotting in the province of Zamora (in the northwest of Spain), one of the regions with the greatest population decline in Europe.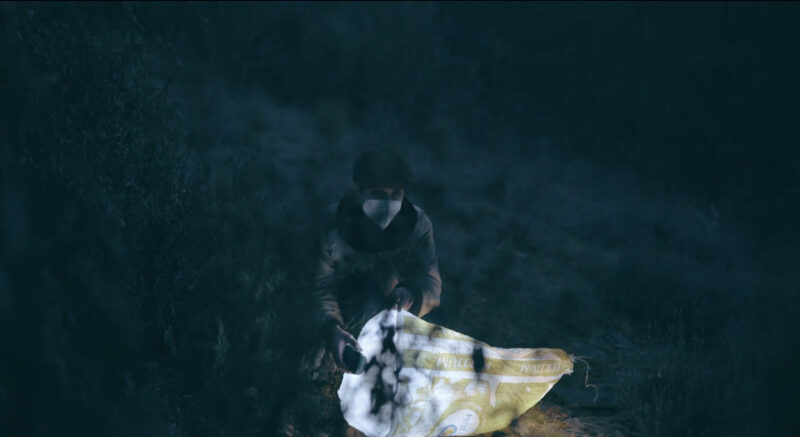 Read our interview with Andrea Božić and Julia Willms
Meet the co-curators of the July program!
more information