Program
Open Studio: How To Exit a Reality (sold out)
Andrea Božić and Julia Willms | TILT in collaboration with the Moon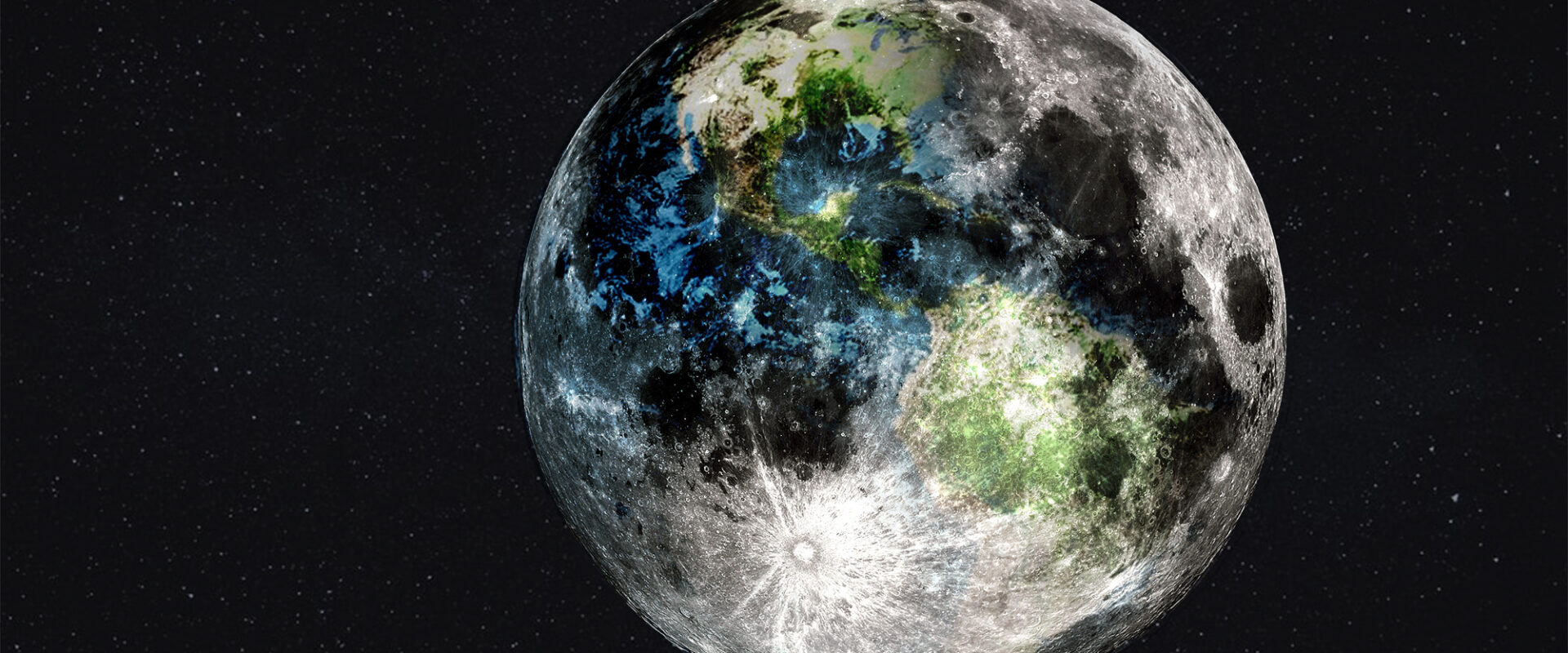 During a residency at Veem House, Andrea Božić and Julia Willms (TILT) will continue the research for their new performance How To Exit a Reality (Attempt 1 of 19). A performance in collaboration with the Moon based on the Metonic cycle: a cycle where the Moon returns to exactly the same place in the sky and against the same backdrop of the night sky star constellations every 19 years.
"We use this repetitive pattern to construct a spacetime journey through distinct realities – dreams, memories, scientific models and witchcraft rituals, future projections and SF fictions, all relating to the moon, spanning from far past to deep time future, situating them into the space of the theatre and overlapping them so they all take place at the same time here and now. We create a loophole between them pursuing an (impossible) attempt to exit its logic."
The performance is based on the escape room principle: we are looking for an exit but every time we find one, we end up in yet another reality. We work with dream logic and virtual game and play strategies applying them to the world as an existential virtual game – one that we can navigate, transform, shift and play, or attempt to exit its logic.
Join Andrea and Julia in their ongoing research during our Open Studio on the 6th and 7th of July!
How To Exit a Reality (Attempt 1 of 19) will premiere in October 2022 at SPRING in Autumn, Utrecht.
This event forms part of a co-curation between Veem House and in-disciplinary platform TILT. Other events that are also part of this co-curation:
Open Studio with Billy Mullaney on the 8th of July.
Unverifiable Realities with artists Tom K Kemp, Tchelet Pearl Weisstub and Clara Garcia Fraile on the 9th and 10th of July.
6 July 2021
20:00
€ 5
sold out
7 July 2021
20:00
€ 5
sold out
About Andrea Božić and Julia Willms
Andrea Božić is a choreographer and artist based in Amsterdam with an educational background in dance, performance, literature, English and media art. Her work is in-disciplinary and takes form of live performance, site-responsive installations, collaborations with the weather and night sky, gameplay scores and film. The work reorganizes attention and perception, creates paradoxical situations asking questions about spectatorship and imagination, perception of presence, the politics of viewing, presentation of reality and the organisation and distribution of authorship. www.andreabozic.com
Julia Willms is an artist based in Amsterdam with an educational background in visual and media art and performance. Her work deals with the nature of perception, the very act of viewing itself and the shifting position of the spectator within the proposed environment. It takes form of video installations (often site responsive) for the borderlines of spaces and architectural environments, performances, digital collages, installations and drawings. www.willmsworks.net
Together with sound artist Robert Pravda, Andrea and Julia co-founded in-disciplinary platform TILT to support, inspire, produce and present artistic practice and discourse beyond disciplines. www.tilt.zone
Credits
Concept, script, choreography, space installation and design
Andrea Božić and Julia Willms
Performers and script collaboration
Billy Mullaney and Julia Willms
Animation
Julia Willms
Sound
Robert Pravda
Light
Vinny Jones
Dramaturgy intern
Tery Žeželj
EarthMoon image
Julia Willms
Management and production TILT
Marieke van Bueren
Technical research and coordination TILT
Paul Beumer
Produced by TILT, residency: Veem House for Performance. Made possible by the financial contribution of the Fonds Podiumkunsten, Amsterdam Fonds voor de Kunst, Prins Bernhard Cultuurfonds, Tijlfonds, Kickstart and Horizon.
This event is made possible by The Life Long Burning Network supported by the Creative Europe Programme of the European Union.
About Open Studio
Take part in the research of performance makers!

Are you curious about the creation processes of performance makers? During Open Studio you can get a glimpse into artists work and processes as they develop. We open our doors to the beautiful and vulnerable process of creation, and invite you to take part in an exchange in an open and informal environment. As each artist engages with different thematics, particular questions and has a specific artistic practice, no Open Studio is alike.
Join artists in their research, and in it maybe find something out about yourself as well. No special knowledge is required, your curiosity is more than enough.