Program
PEOPLE VERSUS THINGS (cancelled)
a workshop by Maria Magdalena Kozłowska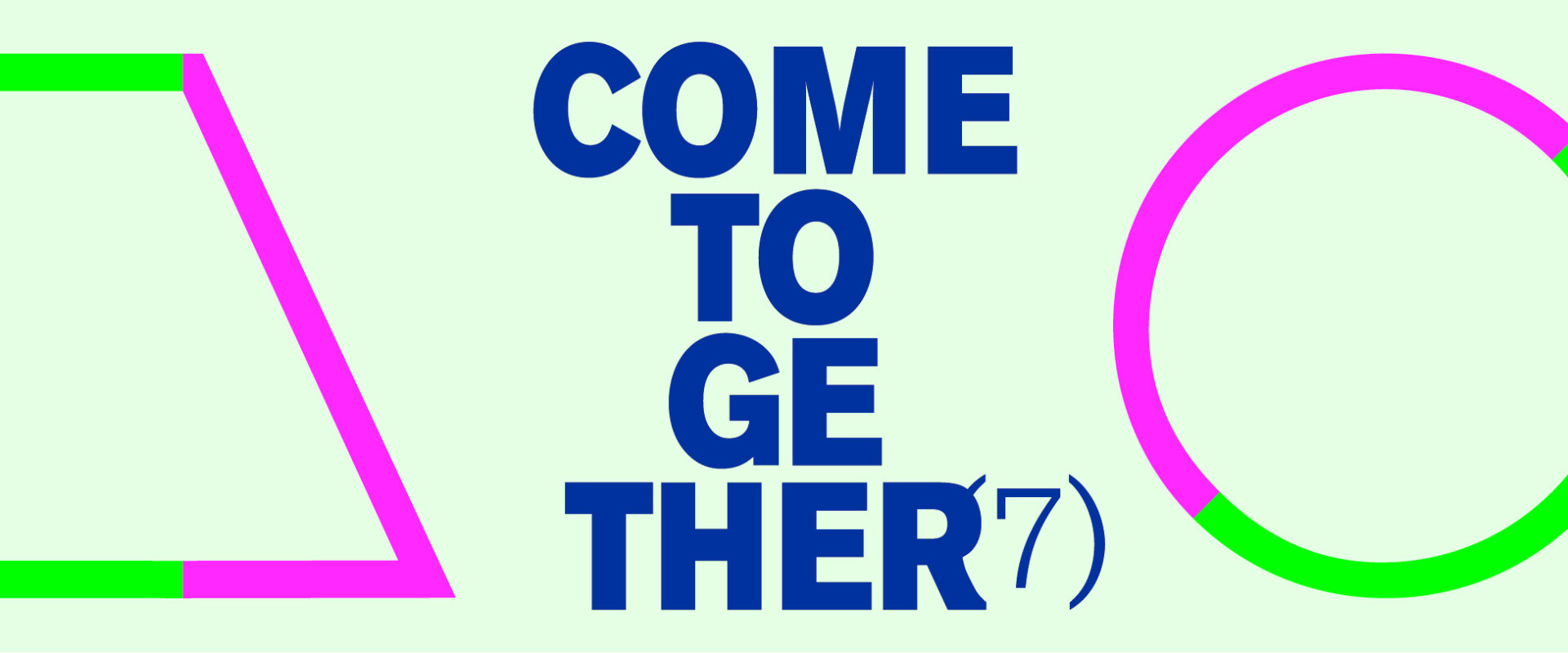 – Update December 20th: Due to current COVID-19 restrictions, the COME TOGETHER workshops are cancelled. Ticket buyers will hear from us by email as soon as possible. –
In the frame of COME TOGETHER #7, Veem House hosts three workshops by artists participating in this year's edition. The artists who will be giving a workshop are Maria Magdalena Kozłowska, Ahmed El Gendy and Tchelet Pearl Weisstub.
PEOPLE VERSUS THINGS by Maria Magdalena Kozłowska
Do you sing to the walls? Do you find boiling water musical? Come sing with/for/about objects in a choir of people and things. 
Maria's practice revolves around the emancipatory potential of the Voice. She works with classical opera singers, as well as with amateurs. In this workshop she would like to explore the Voice in a company of Objects and its relation with them. She proposes to celebrate the pure pleasure of making sounds together.
This workshop is for everybody interested in opening the Voice and exploring its potentialities. No singing experience needed.
Want to participate? Bring comfortable clothes and one object of your choice (any size, just remember that it needs to fit in the room).
10 January 2022
10:00 — 13:00
€ 5

About Maria Magdalena Kozłowska
Maria Magdalena Kozłowska is an artist and theatre maker born in Zielona Góra, Poland. She graduated from the College of Inter-Area Individual Studies In the Humanities and Social Sciences at the University of Warsaw and from the DAS Theatre program in Amsterdam. Her videos and performances portrait singing women and sonic utopias. She often works with classical musicians and opera singers, looking into the performance of music, as well as affective labour of singing voice. She also researches the entanglement of voice and landscape, building temporary stages in nature and public spaces. Her work has been exhibited by art and theatre institutions, such as Frascati Amsterdam, KW Institute for Contemporary Art, Museum of Modern Art in Warsaw, Belluard Bollwerk Festival, Gessneralle Zürich, European Cultural Foundation and Venice Biennale of Art.
About COME TOGETHER
On January 13th, the 7th edition of the three day gathering COME TOGETHER will take place in all the spaces of Frascati Theater where twenty makers will show and test their new ideas; short sketches, wild plans or poetic experiments. COME TOGETHER offers the invited artists the opportunity to try things out in the theater that they normally don't have the possibility to do and to immediately share them with an audience. The gathering is open to surprises and unexpected outcomes. In experimentation lies renewal and change. For more information click here.
COME TOGETHER #7  is a GREENHOUSE project in collaboration with Frascati. GREENHOUSE is a new development network by BAU Platform for Dance and Performance, Boogaerdt/VanderSchoot, Keren Levi | NeverLike, Nicole Beutler Projects and Veem House for Performance.