Program
Public Sharing: Long Now Lab #3 – Art and Activism: Movement from the micro to the macro
Paula Chaves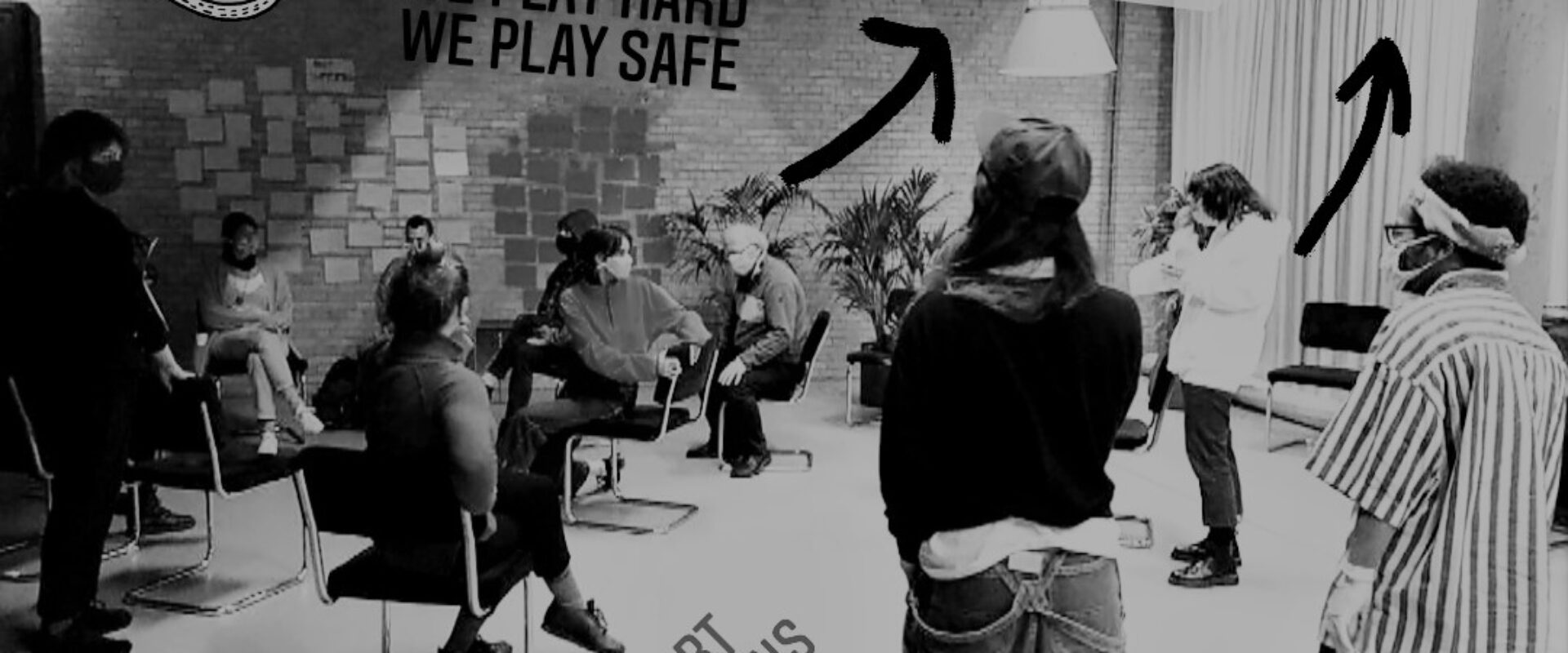 During 5 sessions spread over the last three months, a group of 15 people have been working together in our Long Now Lab. 'Movement' in its different connotations – from dance to social movements- has been our common threat throughout the five sessions designed by Paula Chaves Bonilla. Zooming in and out from the micro to the macro spheres, sessions have reflected around issues of solidarity, inclusive spaces/art institutions, collective engagement, playfulness, agency, social justice, climate justice, empowerment, protest, civil disobedience and self-sovereignty.
On the 5th of December, the participants will share the result of their research on Art and Activism. You're very welcome to join this public sharing session!
Some questions that were investigated during Long Now Lab #3:
What does it mean to politicize our gaze both as individuals, part of a society and as artists, cultural workers, curators responsible for cultural production?
How can we protect our visions and movements from the subsuming social media trends that commodify and neutralise our fight for social justice? 
What are the gaps between aesthetics and ethics in a visually oriented society that tends towards shock culture? 
About the Long Now Lab
In the Long Now Lab a small group of people gathers regularly for performances and work-and-think sessions at Veem House for Performance. We invite participants to go deeper: through conversation, imagination and workshops, with the aim of collectively creating ideas and proposals. Long Now refers to long-term thinking and the awareness that the present is part of the future. We create a laboratory where we can work and experiment together, where we can put ideas and proposals into practice.
Ticket: €5
10×10 November: Movement
From the 26th of November till the 5th of December it is time for our last 10×10 edition. Exactly one year ago we started to unfold the 10 stories of Veem's Future by hosting a monthly 10-day program. This last edition is all about Movement. From dance to discours, through workshops and activism you can enjoy the works & practices of Antonia Steffens, Keerthi Basavarajaiah, Raoni Muzho Saleh, Nico Roses, Mami Kang, Matthew Day & Paula Chaves.
The November 10×10 program is co-curated by Amsterdam based choreographers/performers Antonia Steffens and Keerthi Basavarajaiah. Co-curation will form a recurring part of our methodology as we work to embed new perspectives into the internal structures. Read more…
We will stick to the corona measures during all of our activities to ensure your wellbeing in our care. Read more about our regulations in our safety protocol. 
Guided by:
Paula Chaves
Co-facilitated by:
Hodan Warsame, Zwoisy Mears-Clarke, Teresa Borasino
Made possible by:
The Life Long Burning Network supported by the Creative Europe Programme of the European Union
Made possible by