Program
SOFTENED, HARDENED, BROKE, EXPANDED (cancelled)
a workshop by Tchelet Pearl Weisstub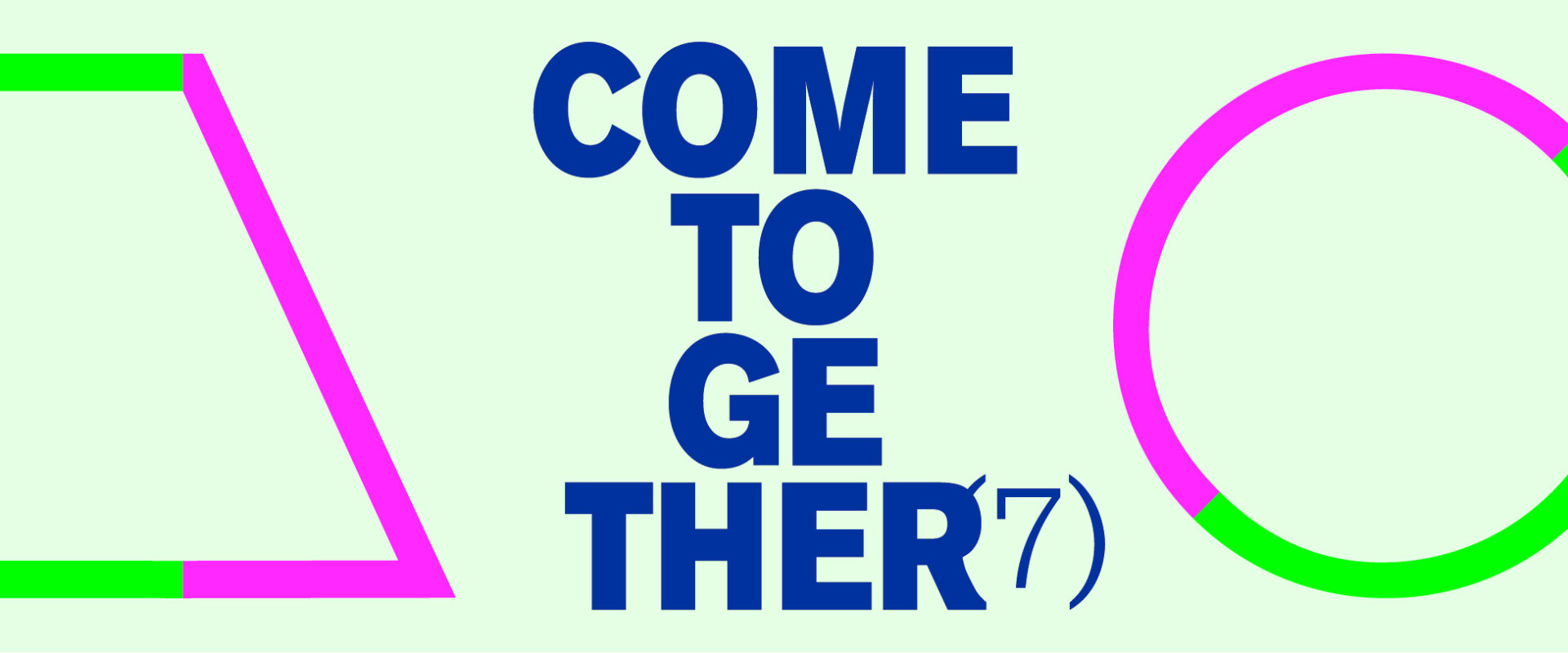 – Update December 20th: Due to current COVID-19 restrictions, the COME TOGETHER workshops are cancelled. Ticket buyers will hear from us by email as soon as possible. –
In the frame of COME TOGETHER #7, Veem House hosts three workshops by artists participating in this year's edition. The artists who will be giving a workshop are Maria Magdalena Kozłowska, Ahmed El Gendy and Tchelet Pearl Weisstub. 
Softened, Hardened, Broke, Expanded
This workshop is focused on the junction of Theatre and Visual arts. During the workshop the participants will research the materials as well as how our body's materiality connects to this material's materiality. Working with the material we will be creating individually small transformation scores. How does the material change through time? Can the passing of time gain material density? 
Want to participate? Bring any concrete material that you want to work with – it can be wood, stone, paper, blanket, soap, sugar. Something you want to explore in relation to your body for the duration of the workshop. Good to keep in mind: it must be material that you can easily clean up afterwards.
11 January 2022
13:00 — 17:00
€ 5

About Tchelet Pearl Weisstub
Weisstub's practice brings together theatre and sculpture, in interdisciplinary installations and performances. Primarily concerning the tension between the notions of permanence and vulnerability. In an era where mass computing has overcome our embodied limitations (such as the ability to store our memories, never to forget)  Weisstub perceives a predominant social climate that denies natural processes of decay. By appropriating technologies, old and new, and placing them in dialogue with what it is to be human. Weisstub's work creates a space to share our human vulnerability and understand it as a collective ontological condition. 
Utilizing her background in theater she directs objects in Mise-en-scènes, creating sculptures that encompass the presence of life. While in her live performances she objectifies the human body, exploring its material limitations. 
Weisstub graduated from the Visual Theater, Jerusalem (2009) Das Arts – Master of Theatre, Amsterdam (2014) and attended Rijksacademie residency program 2016–2017 Amsterdam. Weisstub exhibited her work in Theaters, Galleries, Museum and site specific events. She has presented her work at the Jewish Museum (NL), Rose is a Rose (NL), Veem House for Performance (NL), CultureScape Festival (CH) Kunstverein Freiburg (BE), among others.
Weisstub is an advisor at Das Master of theatre Amsterdam.
About COME TOGETHER
On January 13th, the 7th edition of the three day gathering COME TOGETHER will take place in all the spaces of Frascati Theater where twenty makers will show and test their new ideas; short sketches, wild plans or poetic experiments. COME TOGETHER offers the invited artists the opportunity to try things out in the theater that they normally don't have the possibility to do and to immediately share them with an audience. The gathering is open to surprises and unexpected outcomes. In experimentation lies renewal and change. For more information click here.
COME TOGETHER #7  is a GREENHOUSE project in collaboration with Frascati. GREENHOUSE is a new development network by BAU Platform for Dance and Performance, Boogaerdt/VanderSchoot, Keren Levi | NeverLike, Nicole Beutler Projects and Veem House for Performance.