Program
Veem House Dinner: On Shifting Grounds
with MOHA and Margo van de Linde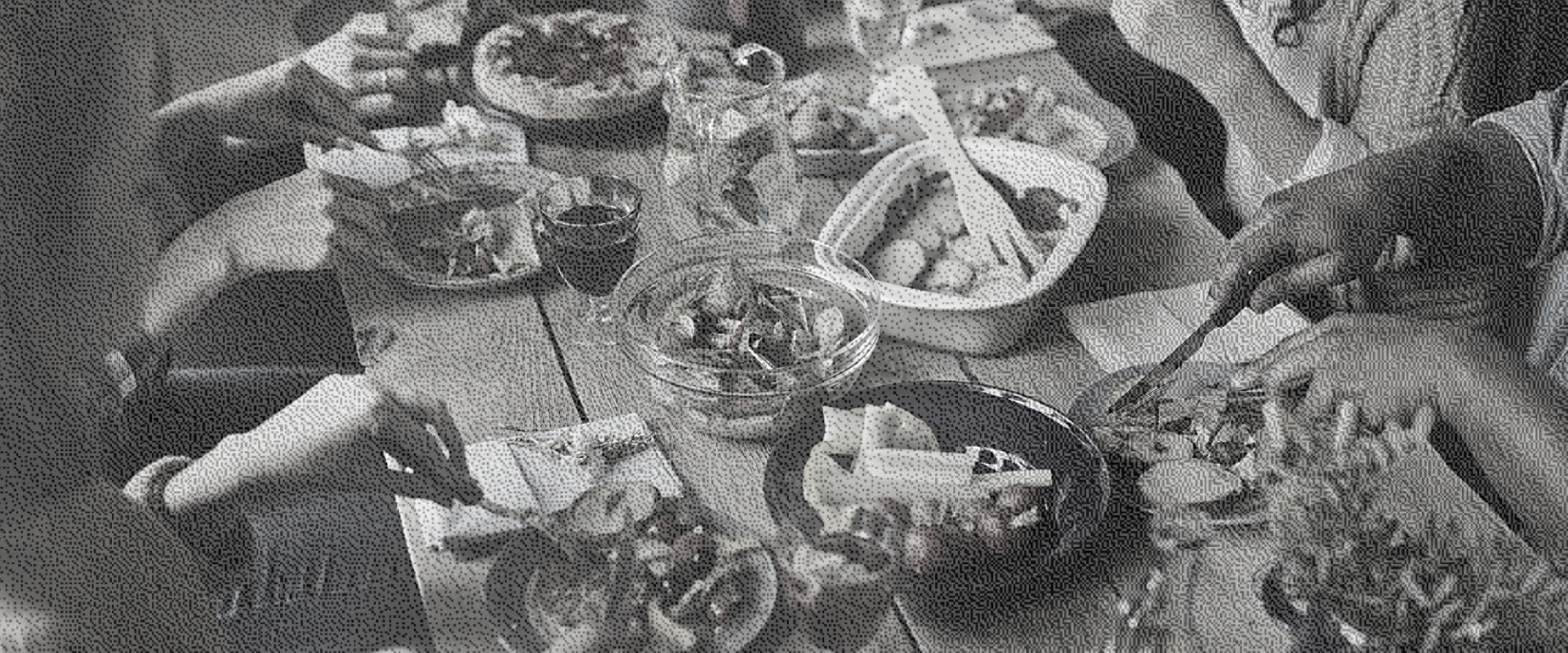 The Veem House Dinner is back! Join us for a theatrical dinner experience that triggers our imagination as much as our taste buds. This time we ask ourselves: how can we let go and embrace that we do not know?
As humans we quickly learn to hold on; finding routines in a new normal; anticipating new regulations, or the loosening of old ones. We turn the uncertain into facts and figures, and sketch out possible futures in lines and graphs. But the only constant we can count on seems to be change itself. 
While scientists have their eyes set on determining a future; artists celebrate the ambiguous here and now. Join us for this Veem House Dinner with House Artist MOHA and guest artist Margo van de Linde to find stability in unstable times.
5 March 2022
19:00 — 21:00
€ 7.50

About Veem House Dinner
Veem House Dinners are theatrical experiences that trigger our imagination as much as our taste buds. In this individualized and rushed society we take the time, space and attention to feel at home with strangers. We organize these dinners every other month. No Veem House Dinner is alike, as we engage with different themes, mix up ingredients, formats and guests. Yes also guests so no need to worry about sitting alone, the Veem House Dinner is single-person friendly. Surprise du chef? Surprise de l' artiste! Are you ready to be surprised? 
For the Veem House Dinners we collaborate with House Artist MOHA. Their open and caring approach is the secret ingredient for these coming dinners.
The food that's being served during Veem House Dinner is always vegetarian.
Allergies or other dietary wishes? Email context@veem.house to see what's possible.
"scientist transform the unknown into the known, haul it in like fishermen ; artists get you out into that dark sea." – Rebecca Solnit
About Margo van de Linde
Margo van de Linde is a spoken word artist and performance coach whose work always circles around improvisation. What can we conjure up in the live moment that truly resonates? Tonight she will be sharing words that leave space for yours and ask the question – in the realm of the unknown, what is shared? In recent years she shared the works 'Me & the Beguines' and 'Improvised Feminism' at Veem House. You can read about her current practice as a coach and teacher  via www.margovandelinde.com.