Stories
We stand with Ukraine
2 March 2022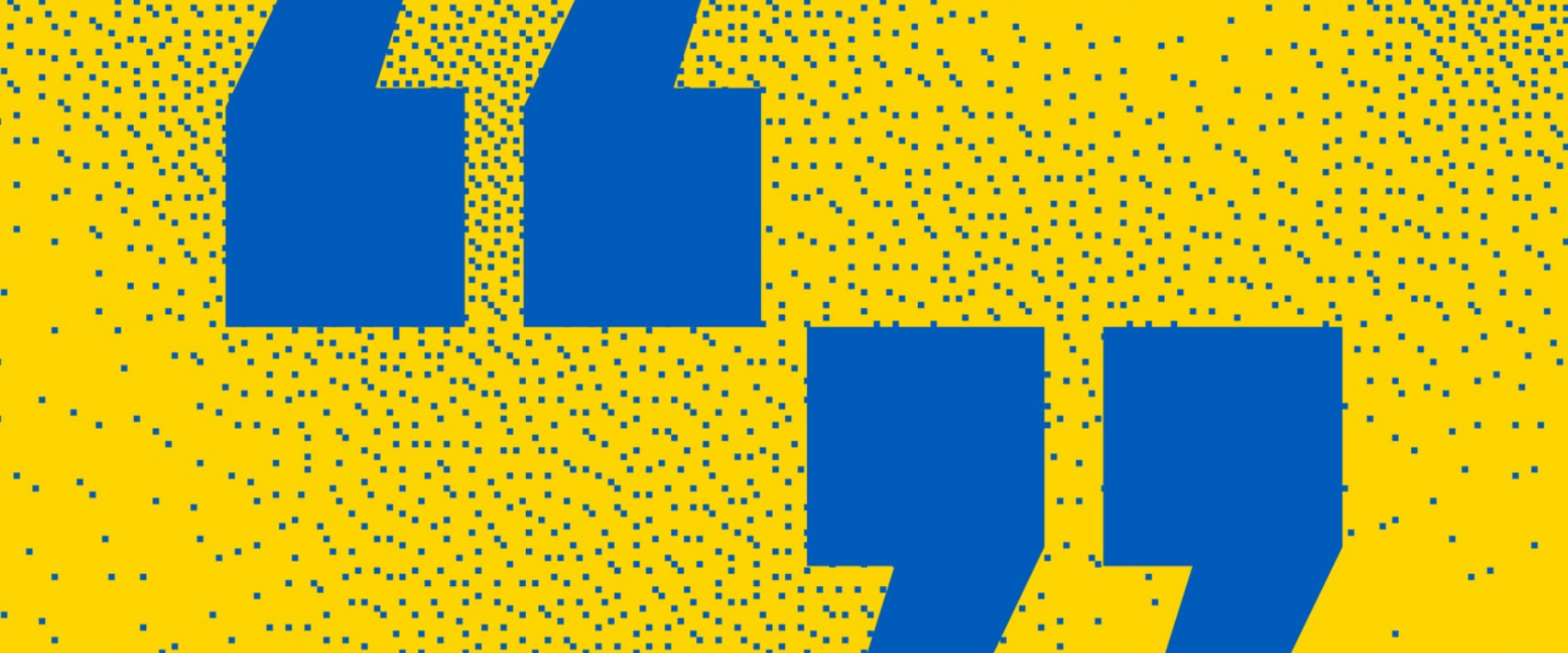 As an international house for movement (physical ánd social), we are highly concerned about the current situation in Ukraine and neighboring regions and the impact on the population in the period to come. We want to express our solidarity and our awareness that the people of Ukraine (and at the border of Ukraine) are in a state of humanitarian emergency. We also express our solidarity and support with those in Russia who are standing against the war and the actions of Vladimir Putin. 
We want to take action. We need to take action. It will also require long term care and attention from all of us. 
Action
Concretely this means that all the revenue from our bar this Thursday (March 3), Friday (March 4) and Saturday (March 5) at Veem House will be donated to Giro 555*. We also ask our audiences that are visiting us at Veem House this weekend to donate medical items. More info below.
Next to that we're working together with our partners in the European Life Long Burning network** to see what we can do together – read our call for action. Just like we are (and will) stay in contact with partners in the Netherlands to listen and respond to what is yet to come.
We are a small theater and production house and we know our impact is very limited, but together we hope to take a stand and unite against this brutal violence and violation of freedom of the people of Ukraine.
For people who are visiting us at Veem House this weekend:
All revenue from our bar this Thursday, Friday and Saturday will be donated to humanitarian aid for the people of Ukraine (Giro 555).

We will have a donation box for medical items present in our foyer. See below for a list of urgently needed items. We ask everyone visiting our activities on Thursday, Friday or Saturday to bring at least one item – if that is within one's capabilities. The collected goods will be brought to Recyclekid Boutique by us on Monday March 7. They will transport the items to Ukraine. All medical items should be unopened.
List of urgently needed items:
Diapers

Sanitary napkins

Baby nutrition

Paracetamol

Iodine

Wet wipes with alcohol

Bactericidal plasters

Sterile gauze (5x10m)

Sterile cotton wool

Sterile gloves

Adhesive plasters (band aids) (5x5m)

Thermal blankets

Antiseptic alcohol

Syringe (2 ml)

Hemostatic gauze

Atraumatic scissors

Chlorhexidine

Nimesil powder

Analgin tablets

Nitroglycerin tablets

Analgin ampul

Difenhydramine-ampula

Dicinon-ampula

Dexamethason-ampula
*Giro555 helps Ukrainians with shelter, sanitation, clean drinking water, food, medical assistance and psychosocial help.
**A European network for contemporary dance supported by the Creative Europe Programme.