Stories
Veem House Newspaper #1 | Day 0
25 October 2018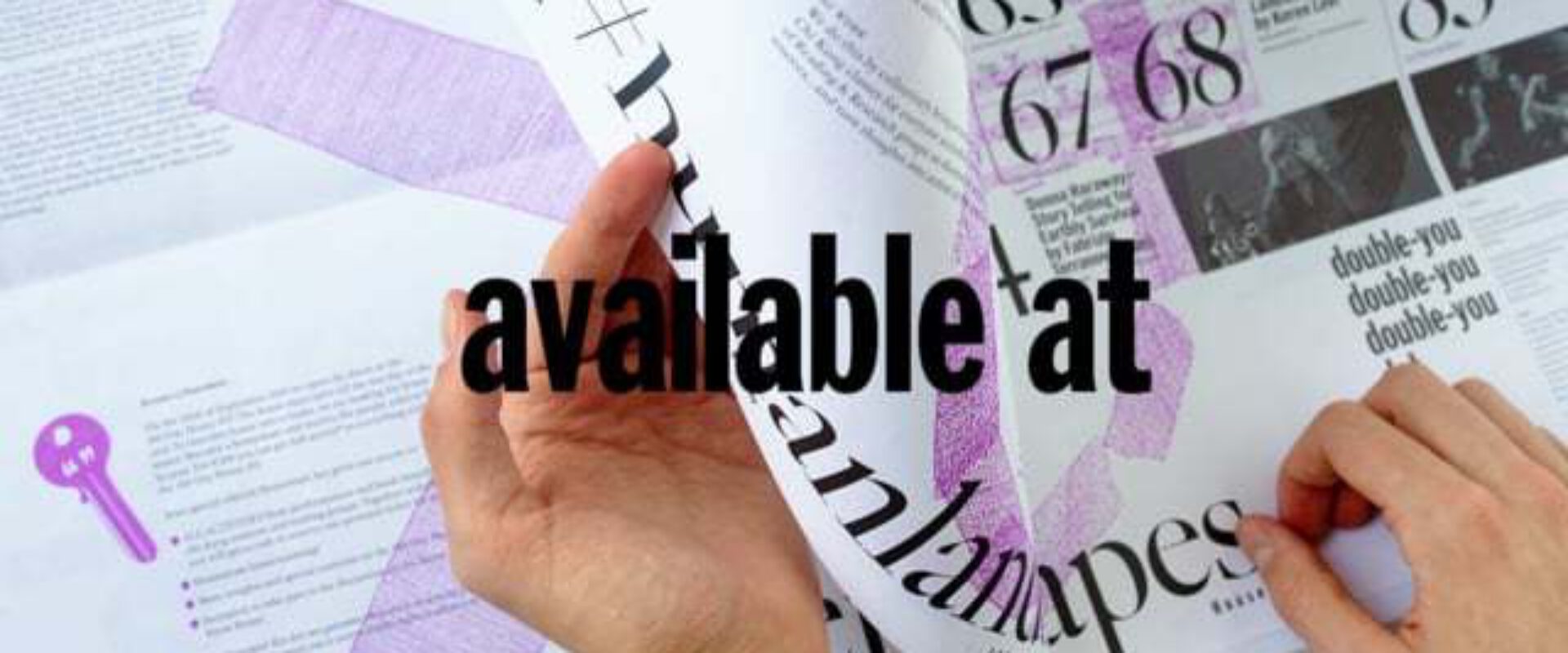 To consult online the Newspaper #1 | Day 0 > click here!
Welcome to the 100 Day House #2!
Ahead of us are 100 Days to spend together. To watch, think, discuss, and do. 100 Days of performance art, bar talks, artists, lectures, bookshop grazing, chi kung, troubled waters, clear proposals, neighbours, heated discussion, action work groups, les Spectateurs, familiar and new faces, purple keys, and yet unknown surprises. Most of all, we hope you make this house your house, a place to imagine, to share, and to stay with. To stay with what matters.
Last year, during the first 265 day period of blackout and the 100 Day house #1, we went with Virginia Woolf's motto: "The future is dark, which is the best thing the future can be." Darkness stands for not knowing what will come and for the embrace of that; because in uncertainty there is room to act. This year we continue to act in that space of uncertainty. Even though we had a fruitful first edition, we don't get used to the dark, it never becomes familiar, easy, foreseeable, or an accepted state of being. The 100 Days are not a model, but rather an attitude. An attitude of prioritizing the values we think should be fundamental for how we make and present art; for how we work and live together.
The challenge, as put by Donna Haraway, will be "how to stay with the trouble." To not forget, but to show, that something is at stake. To together attempt to relate to the present – and everything within it that asks us to notice it. Haraway: "A livable world needs to be composed collectively, bit by bit, or not at all."
So now turn and touch the pages of this newspaper and explore the trouble of the next 100 Days. Thematic lines and activity modes help you navigate and find your own preferred routes throughout the program, both here and on our website. There are 4 activity modes. Performance: new and existing performance works by daring artist from close by and afar. Discourse: worlds of thoughts are conjured up in reading groups, lectures, performances, and debates; they float like clouds from the tribune, via the bookshop and accumulate in the foyer before taken into the night. At Work: get active in Chi Kung training, Reading & Research groups, and the Long Now lab. Interaction: togetherness and exchange between the house and the neighbourhood.
As some of you might notice, we continue with the same main themes as last year. We find they are still or even more relevant today and are not fleshed out or unpacked enough. We are not done. So, we stick to them. We don't swallow, but keep chewing! We explore them further in different ways this time and you can recognize the themes by the following hashtags: #themultitude for Social Imaginary; #feministkilljoys for Feminism; #politcalmemory for Political Memory; #humanlandscapes for Human and non-Human Sustainability.
Coming out of the 265 days of darkness, we call today Day 1 – the first day of the last hundred, the first day we are in the light again, that we open our doors and we welcome you back. However, Day 1 is also day 266, since this is not a new start but a continuation. We stay with the trouble and you are greatly invited to stay with it, with us.
Team Veem House