Stories
Veem House Newspaper #3 | Day 100
31 December 2018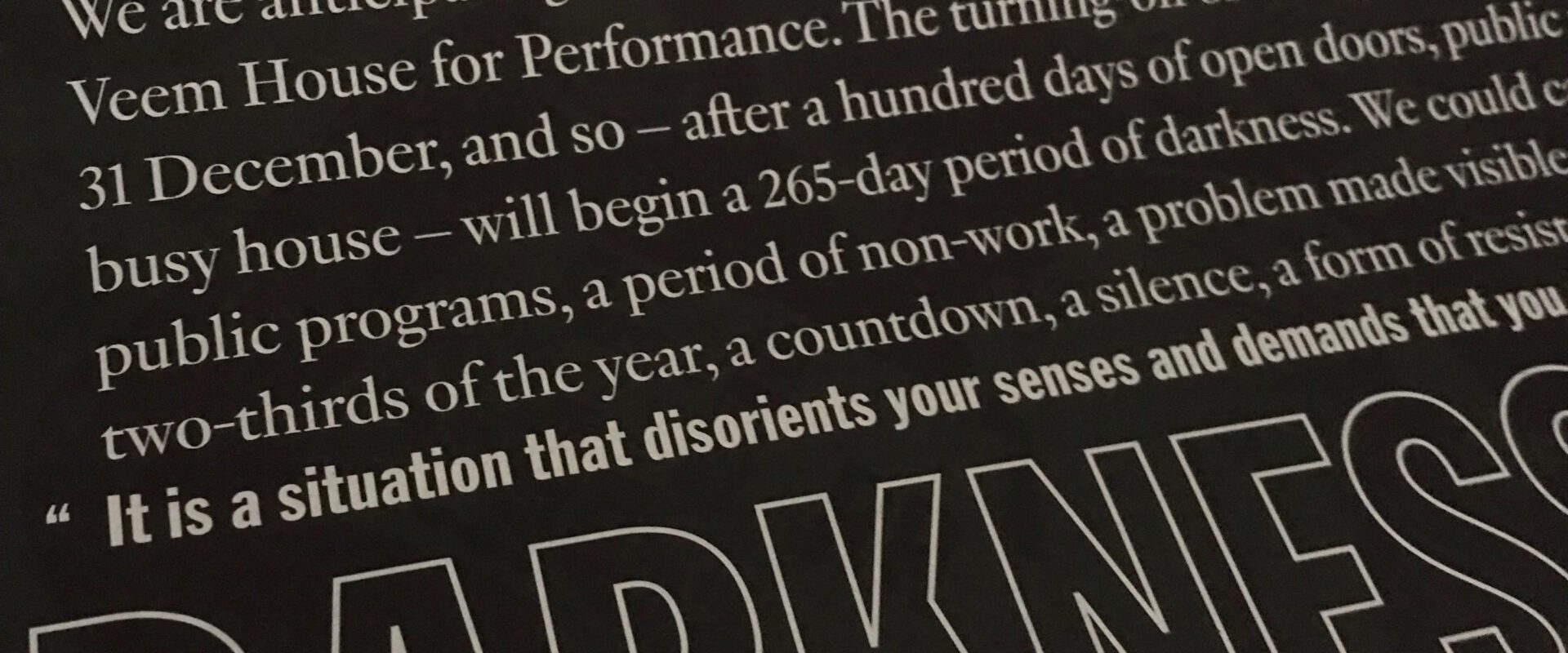 31st December | Day 100 | end of the 100 Day House #2
Click here to read our last and final newspaper of the seires!
1st January | beginning of the 265 Days of Darkness #3 | Excercises to Embody the Darkness
We are anticipating the next performance: the third blackout, otherwise known as Veem House for Performance. The turning-off of the lights will take place at midnight on 31 December, and so – after a hundred days of open doors, public programs and a vibrantly busy house – will begin a 265-day period of darkness.
We could call it a period of no public programs, a period of non-work, a problem made visible, a house disappearing for two-thirds of the year, a countdown, a silence, a form of resistance, you name it.
It is a situation that disorients your senses and demands that you do things differently.
You might prepare for it and still it's sudden.
So, in anticipation, we are exploring how to approach this period of time, how to be, and stay, in the dark. How can we work with the materiality of darkness? How can we be a spectator of darkness? How can we discuss with the dark? How can we read (in) the dark? How can we make propositions with it? Collaborate with it?
In this third and last issue of our newspaper, we speculate on the
potential practices that can be used to face or to relate to this upcoming performance of the blackout – practices that, however, still need to be explored and developed further (in due course).