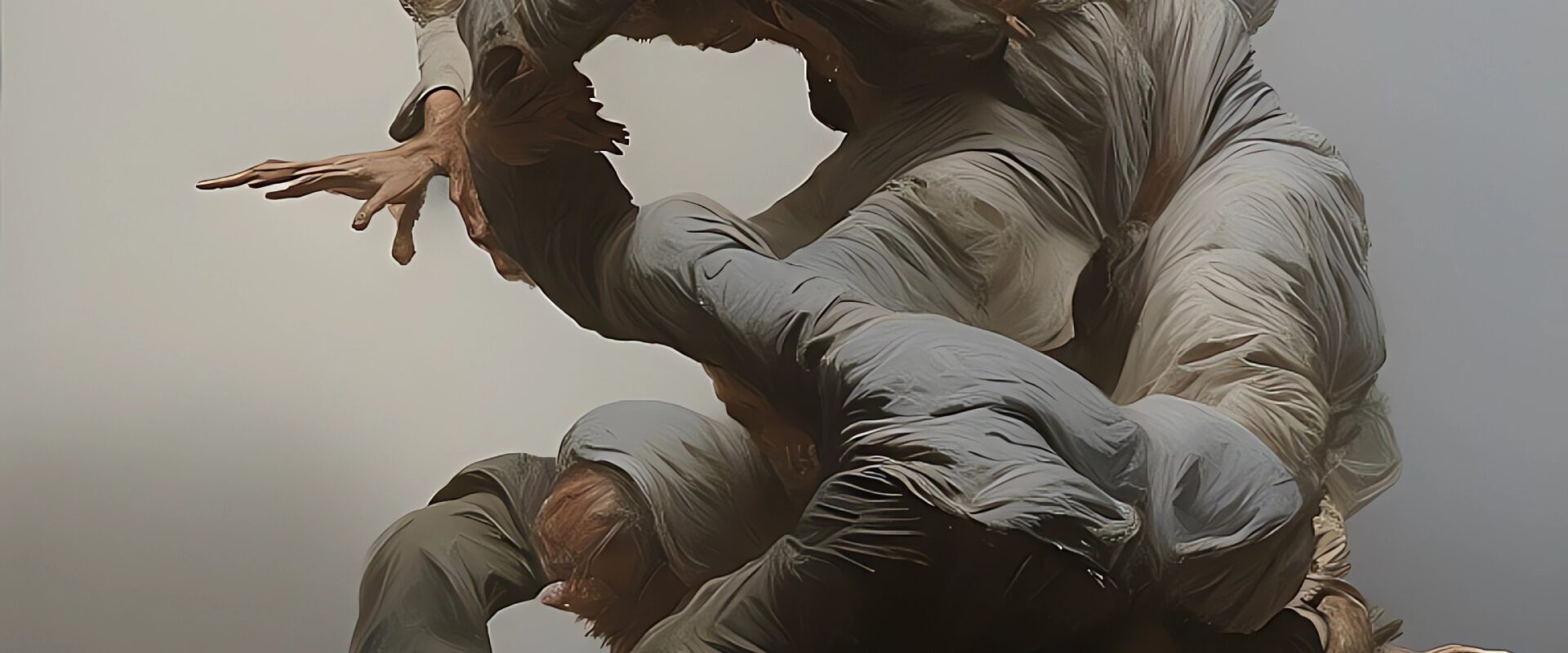 Enter the world of crowdkill, Anthony van Gog's latest performance, where an intense bass sound predominates. Surrounded by four mega sub woofers, a figure pushes the limits of its body. The intense bass, together with a soundscape of instrumental melodies, environmental noises, and live body sounds, builds a space in which nothing is certain anymore. What happens when the performer's body, but also the spectators, no longer has any anchor points, nothing to hold onto.
In the coming years, Anthony van Gog (Antwerp, 1996) will be working as a PLAN maker under the wings of DansBrabant and Veem House of Performance on his research into the 'selfless body' – the idea that we humans do not have a fixed core, but that identity is formed by our to reflect what is happening outside us. Self-realization is no longer a steadily building development, but a "falling in all directions, without any support, a constantly mutating body".
"Crowdkill an imminent experience, not least because of the overwhelming, dominant sound from the woofers." – Theaterkrant
Tour dates
16/08/2023
Zomersessie at de Nieuwe Vorst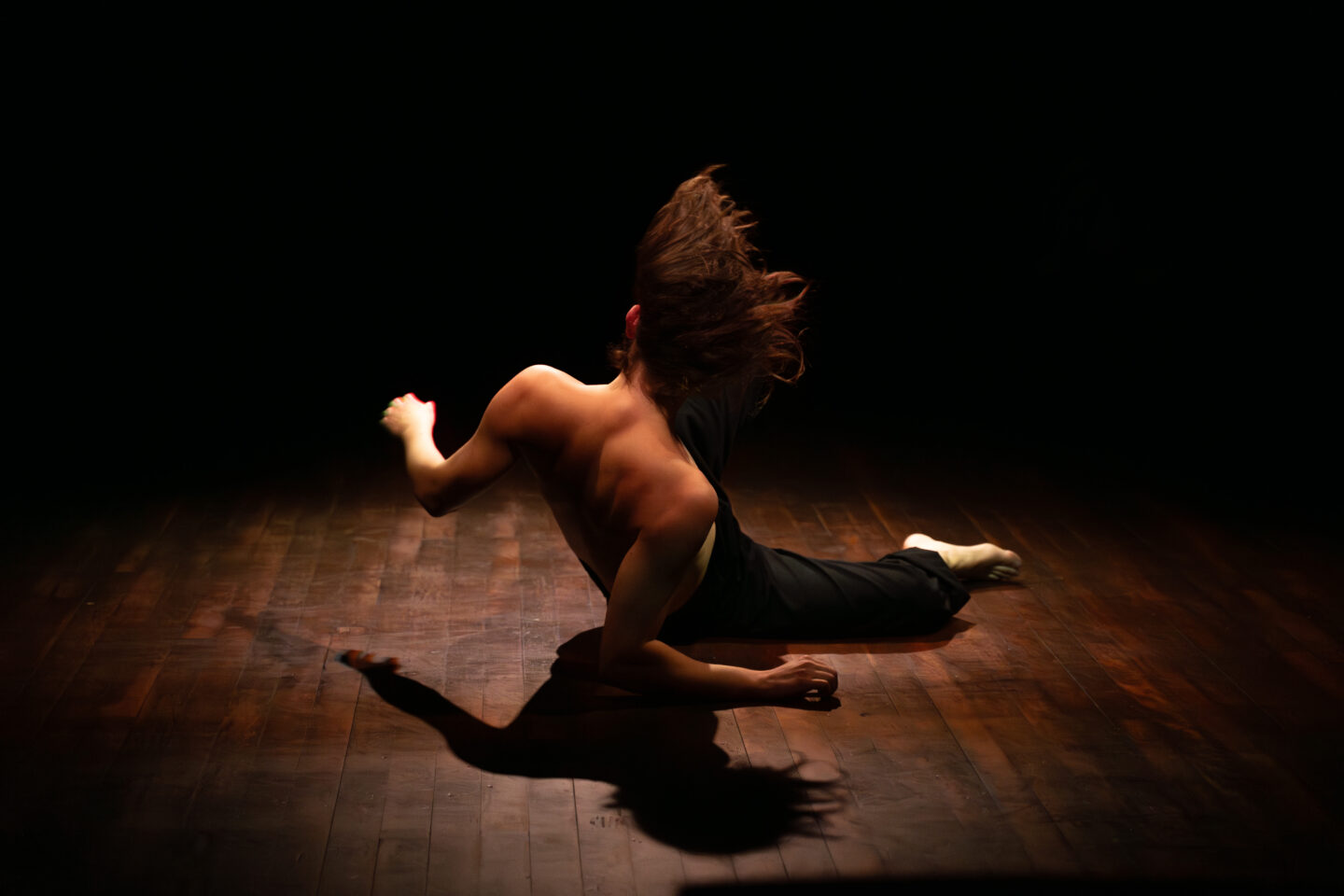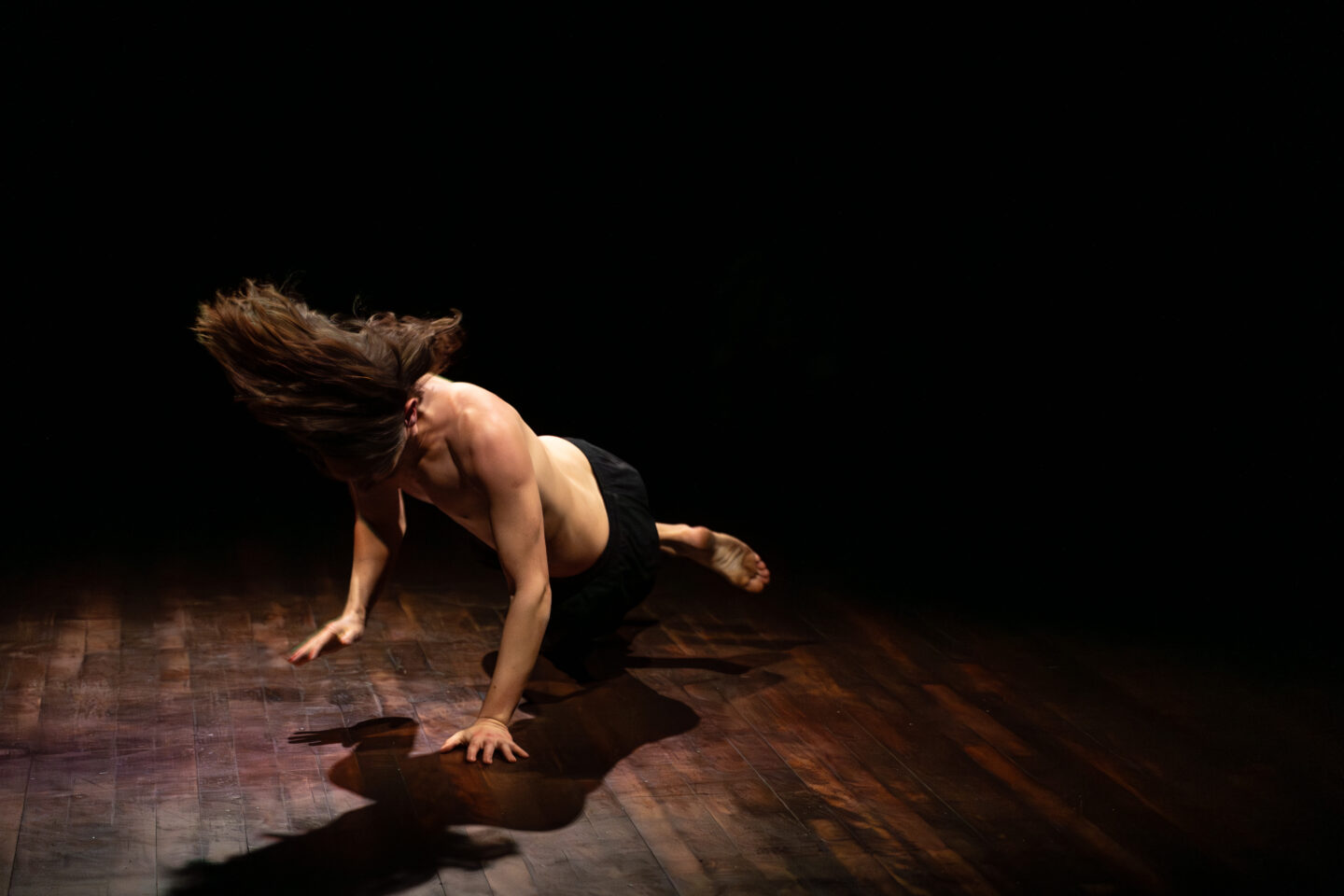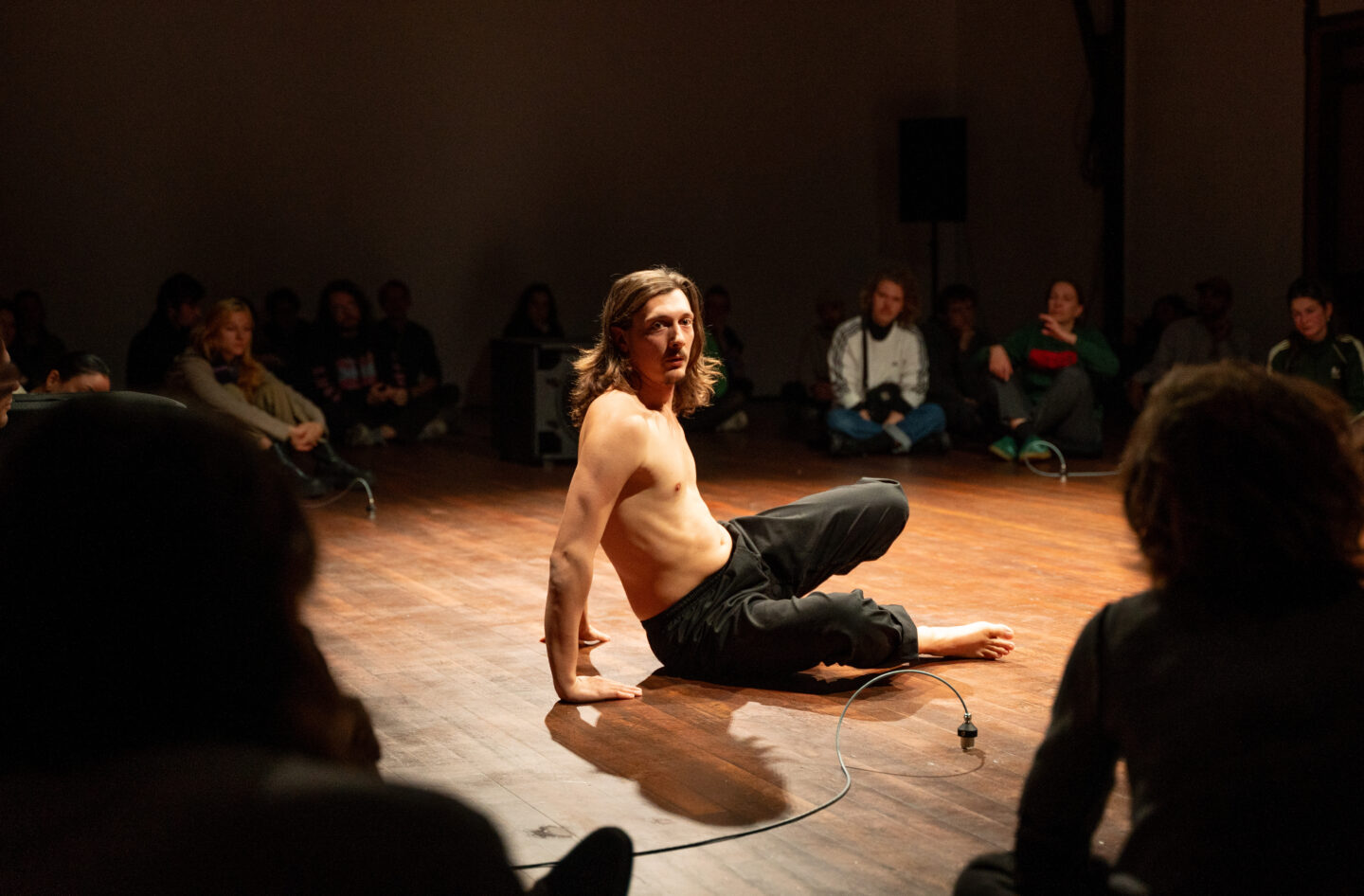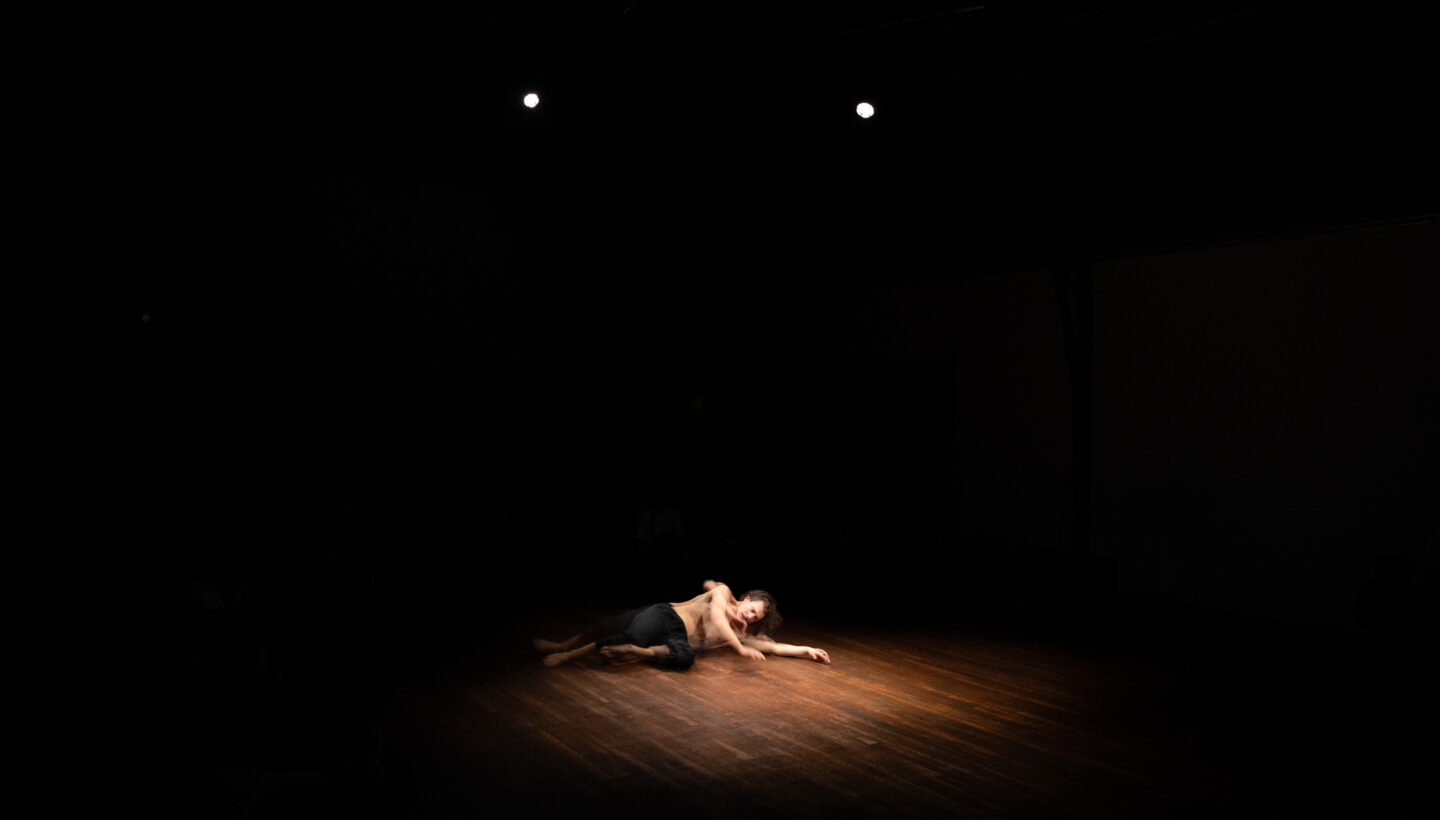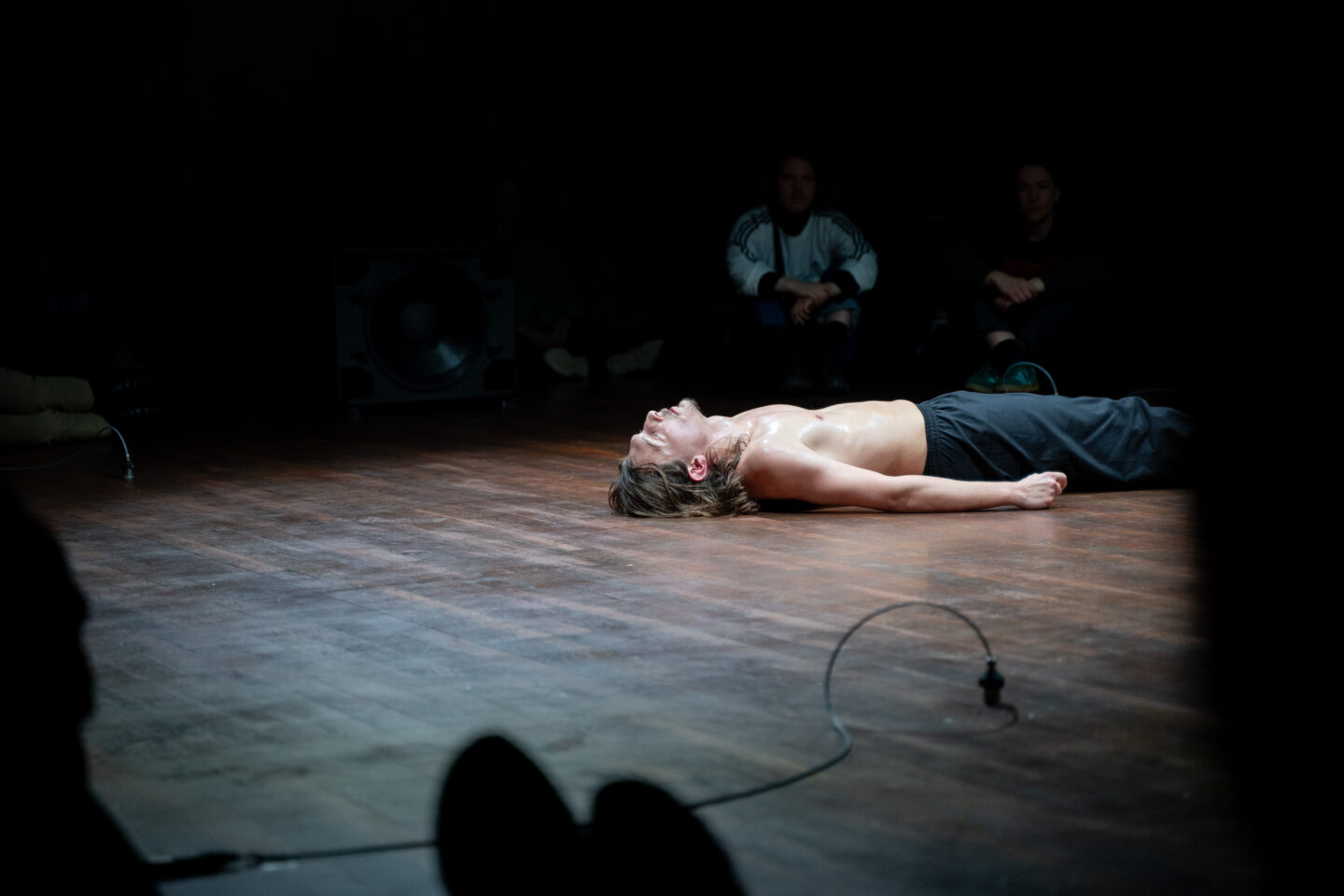 About Anthony van Gog
The Belgium-based performance maker Anthony van Gog is a graduate of the Performance Study of the Theater Academy in Maastricht (2019). After creating two 'physical scores', together with Maarten Heijnens, Breathing Piece (2019) and the subsequent Heartscore (2021), Anthony will focus on creating solo work during this residency. In his solo work, the experience of transgression is centralised and depicted by the body.
He is interested in the human figure through the mutation of physical appearance. By removing the 'human' from the body, we are left with its matter, its flesh, its bones, its form – this remnant, this vessel, this clay, is his medium. Questions like 'where does the body stop being human?' and 'where does it become unknown to us?' precede his practice. Rather than questioning our humanity through socio-political reasoning, he questions it in a material sense by exposing the dehumanized body thus enacting it transgressively.
Credits Crowdkill
Concept
Anthony van Gog
Performer
Evangelos Biskas
Sound artist
Boris de Klerk
Light design
Erik van de Wijdeven
Production
PLAN Brabant / Dans Brabant
Co-production
Veem House for Performance
Thanks to
Club Smederij, De Nieuwe Vorst and Joel Thurman
Supported by: Plan Brabant, Fonds Podiumkunsten COVID-19 Nieuwe Makers
Earlier work
About Heartscore (2021), also a Veem House co-production: In this musical and physical composition, two performers (Anthony van Gog and Erik van de Wijdeven) expose the most honest gauge of our state of being: the heart. Directed by the rhythm of each other's heartbeats, their bodies become more and more intertwined. Can they give a voice to the body without missing a beat? Heartscore is a visual listening experience in which the dialogue between head and body is sounded in an intriguing way
Heartscore is a 'physical score' and has been created from a great fascination for the body, its processes and its expressiveness. In a physical score, it is not the musical instrument that is central, but the 'body-as-instrument'. In this way the body gets the chance to speak, so that we get the chance to listen to it in order to continue to understand it.
The creation of Heartscore is the sequel to the physical score Breathing Piece, which also focused on the "body-as-instrument".