Program
Sharing Practices: How do you organise your practice?
Simon van Schuylenbergh, Rosie Sommers, Jija Sohn, Noha Ramadan, Vincent Riebeek, Christina Flick a.o.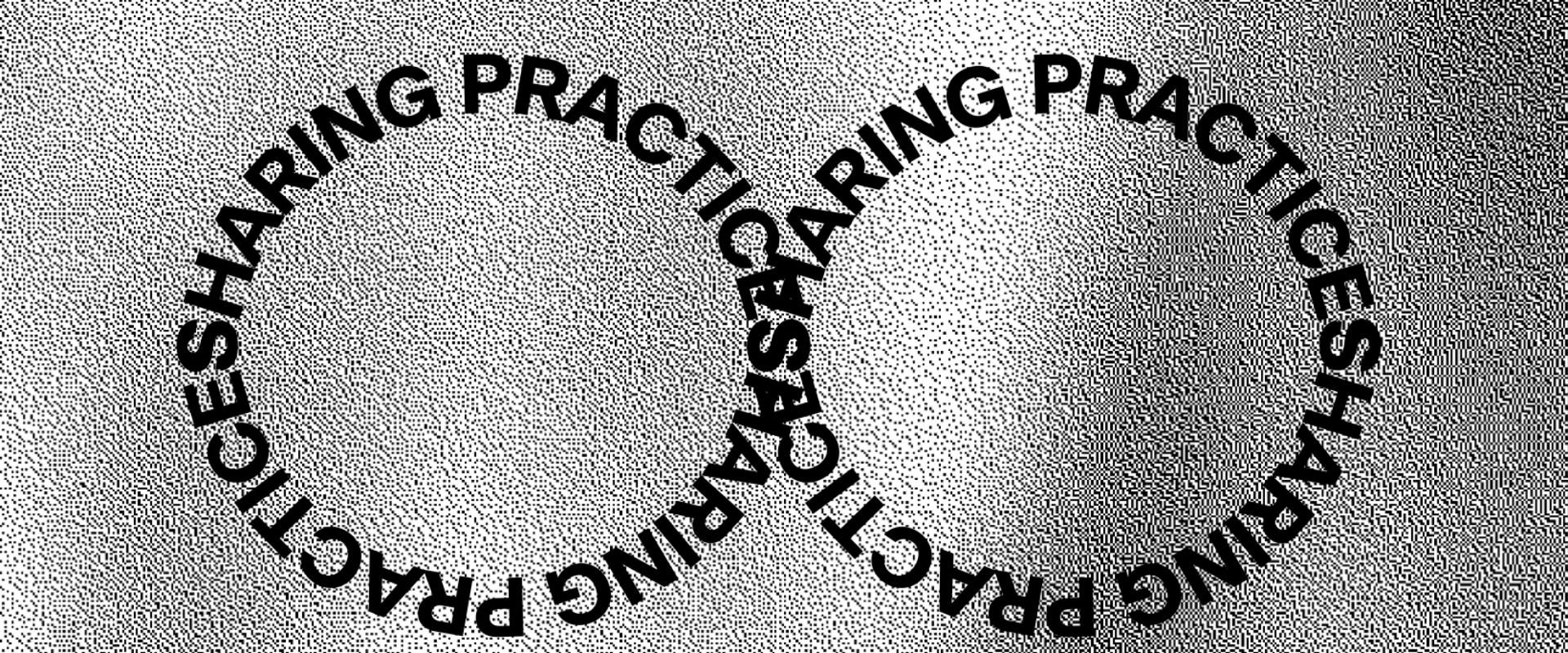 Artists' practices often extend far beyond the artwork to the work of art; creating work methods, collectives, support structures, codes of conduct, work protocols, galleries/theatres, infrastructures that enable and often reinvent working and presenting. Artists are often seeking new ways to engage with the market or even to enlarge their market; finding strategies to change, or rethink existing structures in order to develop a sustainable practice. But, how?
For one afternoon, on the 20th of November, Veem House invites artists partaking in the November program to share their formats, work processes, and challenges over two unique workshops by Jija Sohn, Simon van Schuylenbergh & Rosie Sommers and a panel talk led by Marga Kroodsma. There will also be a representative from the AFK present who it will be possible to have a 15 minute speed date with. Please note, there are very limited spots available for this speed date, they will go to the first people to request them. If you would like to book a speed date, please email context@veem.house to make a time, after you buy your ticket. 
We want to expand our understanding and knowledge of how artists interact with current systems in place and how these work structures combine interests or networks that reflect their values. What are these working methods created in support of, or in response to? 
Who is this day for?
This workshop day is especially for artists working in the performing arts field: the field of dance, mime, performance and disciplines yet to be named. 
We invite you to the following program (times and order to be announced on the day itself):
20 November 2021
13:00 — 18:00
€ 15
incl. snacks
This event is made possible by the Life Long Burning Network supported by the Creative Europe Programme of the European Union.
Click here for the current COVID-19 regulations.
Simon Van Schuylenbergh/Rosie Sommers
Simon Van Schuylenbergh/Rosie Sommers will open the lid on their initiative, Ne Mosquito Pas, an ongoing practice and episodic sharing of artists interpretations of failure and bad taste. Simon and Rosie will guide us through the origins of this practice and how it is implemented – why did they start it and what are the values at their core? How do they organise themselves as a collective?
Ne Mosquito Pas started as an anti-institutional practice that turned into a platform for diverse artists to gather and perform their personal experience in relation to the theatre/dance/performance field and the mode of competition we are in. It started manifesting itself in offspaces, all around Brussels with people from different art-communities. Every day new ateliers and resources arrive, and we try to cross communities with this practice.
Ne Mosquito Pas creates temporary constellations that allow us to reflect on the structures we are part of as artists and human beings. While being together with personal reference frames, stories and disputes from the past, we don't search for a common ground based on predefined common values; instead we create a commonality based on difference.
The vibrant Ne Mosquito Pas evening itself can be visited in the flesh on the 19th November at Veem at 20:00, presented in collaboration with Vlaams Cultuurhuis de Brakke Grond.
Jija Sohn
If we are to continue working as artists, as human beings we have to come together and search for more sustainable ways to be, create, collaborate and to share our perspective with others – the question is how?
I start from this question, posed by Merel Heering (dramaturg/facilitator) – "What part of myself do I want to have acknowledged and bring to the world?" in a frame of CROWD Residency. In this workshop I will share how I have translated needs, wishes and artistic work through production strategies, by changing the narrative, working on "soft skills" like building trust amongst my team as well as building relationships with potential partners based on trust rather than just an exchange of products – with a common thread that almost all the work I do is about the study of being in relation. This workshop will blend practical methods with the values which motivate them.
You can see Land of Concerts on the 23/24 November.
Working collectively independent – panel talk
with Noha Ramadan (Jacuzzi), Vincent Riebeek (DANSCO), Christina Flick (Schwalbe) and Marga Kroodsma (Director Veem House)

It's not new that independent artists collectivize or find ways to share spaces and resources. Despite it not being new, artist organisation is always changing, let's learn from each other and dive into some examples. There are challenges to be learned from working collaboratively for example, what are new ways of working collectively? What are the challenges encountered and what is the potential for collective working? Can we change the funding bodies to make it more accessible to work and share resources such as space, expertise, labour, skills instead of everyone needing to have their own foundation?
In this panel talk three artists (Noha Ramadan, Vincent Riebeek and Christina Flick) share their experiences and exchange with the participants of the workshops.
15 minutes of Veem
After a successful try-out in 2020, we will again organise special 15-minute speed date sessions with Jolanda Brils of Amsterdam Fund for the Arts (AFK). Jolanda will be present for workshop participants to meet for 15mins throughout the afternoon of the 20th. Any artist attending the workshop, with a plan, idea, question or concept is welcome to talk about it! 
These short conversations are an accessible way to start a conversation. To become more familiar or acquainted with grant applications. Feel free to share any thoughts, no matter how unfinished or far advanced they are. Formulating your question or concept and talking about it might help you along in the process.
Please note, there are very limited spots available for this speed date, they will go to the first people to request them. If you would like to book a speed date with Jolanda, please email context@veem.house to make a time, after you buy your ticket.