Program
THE GREENERY: The end of the world as we know it
with Nicole Beutler, Eric Soyeux and Julia Rijssenbeek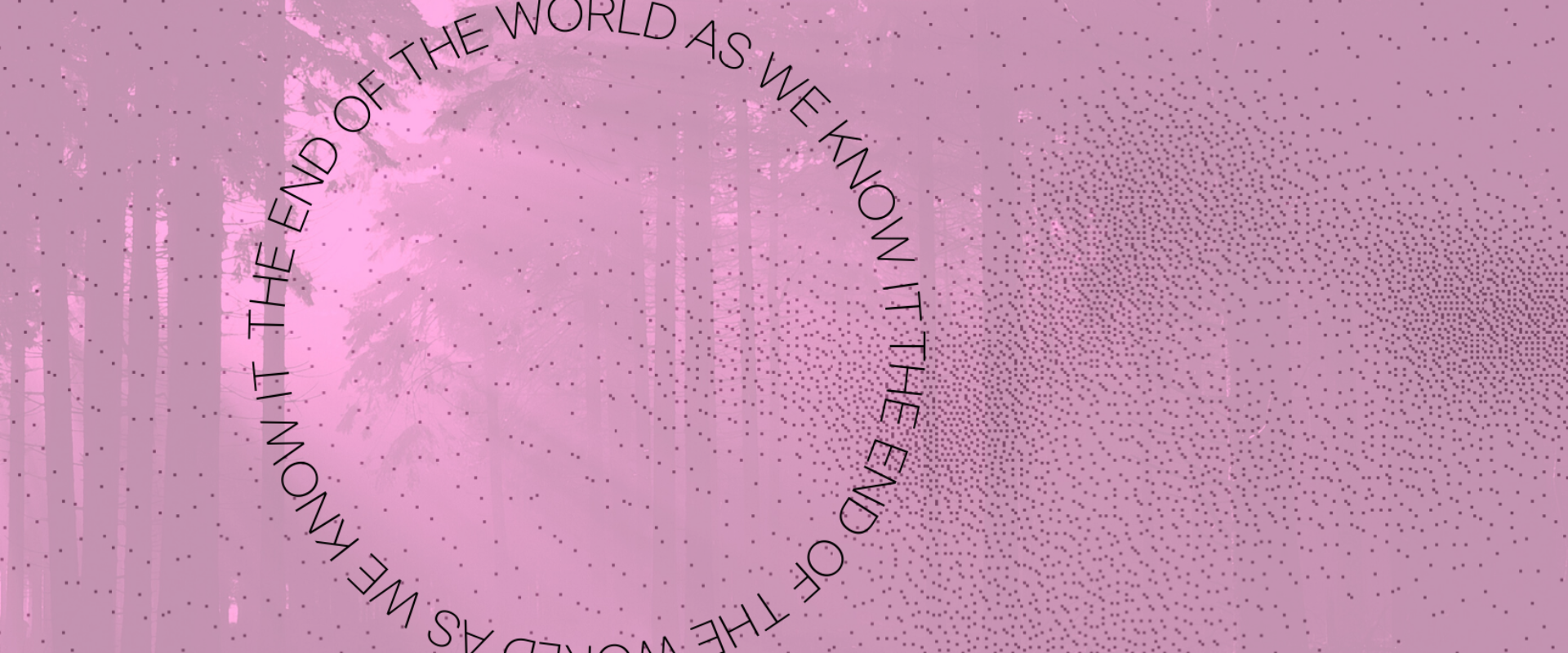 Four times a year, once a season, GREENHOUSE organizes THE GREENERY; a salon style evening with lectures, conversations and dialogue. The fall edition will be hosted by Nicole Beutler. Since she's working on RITUALS OF TRANSFORMATION there is a natural overlap with the autumn season and concepts of change, farewell and letting go.
Autumn brings an end to the season of growth. What was built up in the Summer is gathered and utilized in the Autumn. Leaves, fruits and seeds are full of potential the moment they hit the earth. Dying in order to support growth – dying as part of a cycle.
​​In the coming years, choreographer and theater maker Nicole Beutler will only be making work about the climate crisis. "Our living world is changing and we will have to relate to it." Under the title RITUALS OF TRANSFORMATION (towards a new humanity), Nicole is working on three big stage productions that each highlight a different phase of the upcoming change – in search of a new balance between humans, animals, thing and nature. 
During this GREENERY, we focus around apocalyptic thinking related to the climate crisis and to religion. There will be a collective meditation in which we learn to let go of our fears, live a lighter life because we understand the impermanence of everything – including ourselves and humanity.
Nicole has invited Eric Soyeux and Jullia Rijssenbeek. Together with them we will reflect on the end of the world as we know it, to feel our understanding of this potential ending, to be able to let go of the fear that is accompanying us.
About Eric Soyeux
Eric Soyeux started in 1984 enthusiastically with his study and practice of Tibetan Buddhism. He has received numerous teachings from teachers from this tradition including Sogyal Rinpoche and Namkhai Norbu Rinpoche. He is co-founder of a number of Buddhist organisations, like f.e. the Buddhist Union of the Netherlands, and has also worked for years as a Buddhist counsellor in prisons employed by the Dutch Department of Justice.
In 2009 he left for the south of France to complete a three-year retreat in a Buddhist monastery. After completing this retreat he started, besides his activity as Dharma teacher in buddhist circles, to give training in mindfulness and meditation in the business world, healthcare and education and helps now people from all walks of life to live life with less stress and more meaning and well-being (www.berealmeditatie.nl).
About Julia Rijssenbeek
Julia Rijssenbeek is a researcher at the intersection of philosophy, technology, and biology. She is working on her PhD in Philosophy of Socially Disruptive Technology at WUR, investigating both how synthetic biology might alter philosophical concepts and the values we hold, as well as what a biobased future may bring. Besides that, Julia works as a researcher at FreedomLab, a future studies thinktank, where she uses scenario methods to imagine alternative futures. These future scenarios prove to be fertile ground in informing policy makers and Julia's engagement in public debates.
16 November 2021
20:00
€ 5

About THE GREENERY
Four times a year, once per season, GREENHOUSE organizes THE GREENERY. During THE GREENERY people working in the Mime, Dance and Performance field gather for an evening of exchange and inspiration. An evening where we share and create discours around relevant topics, where there's space to open up and reflect on artistic practices. THE GREENERY is a place for deepening and allowing ideas to ferment and sprout – guided each time by the changing seasons.

Each session is based on the current concerns of one of the GREENHOUSE partners.
About GREENHOUSE
GREENHOUSE is a development network initiated by BAU Platform for Dance and Performance, Boogaerdt/VanderSchoot, Keren Levi | NeverLike, Nicole Beutler Projects and Veem House for Performance. The network aims a healthy ecosystem for dance, performance and mime in Amsterdam, so that artists stemming from these disciplines can flourish.
In GREENHOUSE we join forces to create the support network that's needed for artists to take root, simmer, grow and flower within the artistic environment of the city. Over the next four years, we strive to initiate and produce new work, offer residencies and internships, organize workshops, talks, summer schools and festivals.
GREENHOUSE is all about sharing connections, facilities, ideas and expertise. Together we claim time and space for unexpected encounters, exploration and experimentation.
Want to be part of a group of people who share a love for performance, dance and mime?
Become a Housemate!