Program
Work in Progress: CrowdKill
Anthony van Gog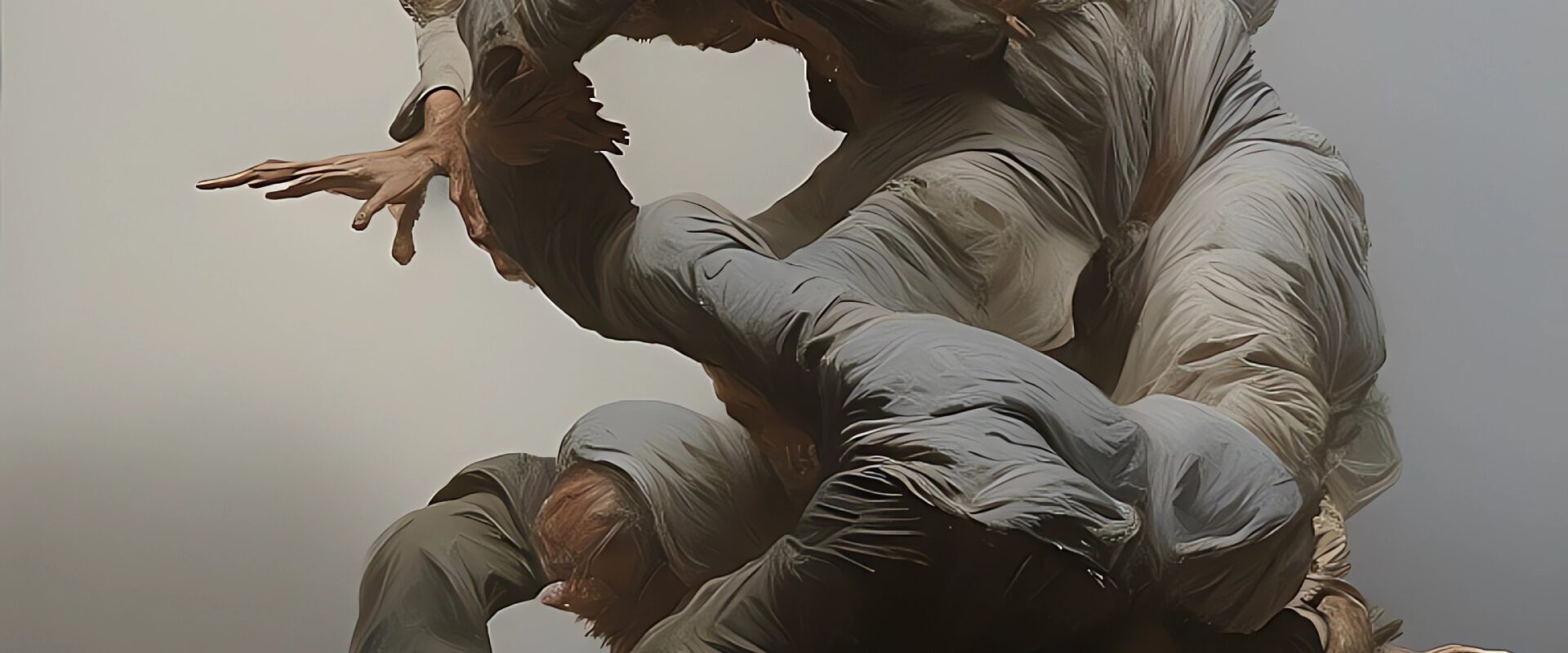 Enter the world of CrowdKill, Anthony van Gog's newest performance, where an intense bass sound predominates. Surounded by four mega sub woofers, a figure pushes the limits of its body. The intense bass, together with a soundscape of instrumental melodies, environmental noises, and live body sounds, builds a space in which nothing is certain anymore. What happens when the performer's body, but also the spectators, no longer has any anchor points, nothing to hold onto?
This work in progress sharing, marks the culmination of Anthony van Gog's trajectory at Veem House for Performance and our final public gathering of the year. After two residencies at Veem House, in April 2022 and April 2023, Anthony was able to do research for this new performance on the 'selfless body'. The 'selfless body' is the idea that we, as humans, do not have a fixed core, but instead our identity is formed as we mirror ourselves to what is happening in the outside world. Self-development is thus not something that grows steadily, but something that moves in all different directions, without any solid support – a constantly mutating body.
Join us at 18:15 before the work in progress sharing during Soup for Thought: a gathering and reflection on the connection between our bodies and the troubling times we live in. With heart warming soup and a check-in moment hosted by MOHA. Interested in this too? You have to buy a ticket for Soup for Thought if you want to include this activity. 
24 November 2023
20:00 — 21:00
€ 5
Work in Progress
Credits
Concept
Anthony van Gog
Performer
Evangelos Biskas
Sound artist
Boris de Klerk
Light design
Erik van de Wijdeven
Production
PLAN Brabant / Dans Brabant
Co-production
Veem House for Performance
Thanks to
Club Smederij, De Nieuwe Vorst and Joel Thurman
Supported by: Plan Brabant, Fonds Podiumkunsten COVID-19 Nieuwe Makers
About Anthony van Gog
The Belgium-based performance maker Anthony van Gog is a graduate of the Performance Study of the Theater Academy in Maastricht (2019). After creating two 'physical scores', Breathing Piece together with Maarten Heijnens (2019) and the subsequent Heartscore (2021), Anthony is now focusing on the creation of a new physical performance Crowdkill, in co-production with Veem House for Performance and Dans Brabant.