Stories
Veem draws on vision and fair practice to transform into the '100-Day House'
13 October 2016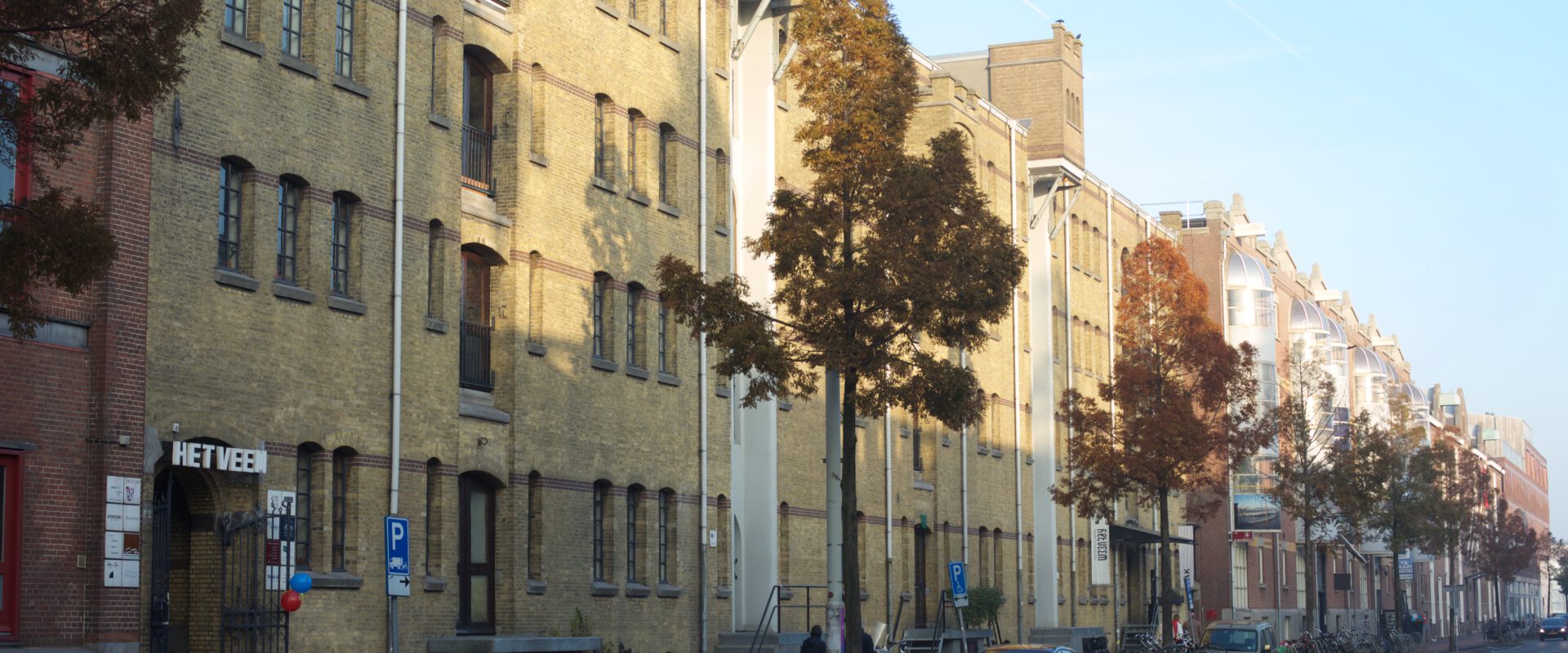 Press Release 13 October 2016
In the next four-year arts funding cycle, Veem House for Performance has taken the radical step to – instead of being open the whole year – become a House for Performance for one hundred consecutive days per year. This amendment to the business plan, which takes effect from 1 January 2017, will allow Veem House for Performance to maintain its high standards despite restricted funding. In this way Veem will manifest itself in condensed form without compromising on quality and while staying true to the vision it outlined in its submitted plans. Artistic Director Anne Breure explains: 'The 100-Day House will allow us to develop rather than shrink; to move forward instead of cutting back. With the strong links and healthy collaborative relationships, we have in the national and international dance and performing arts world, as well as in the Amsterdam arts scene, Veem will for the coming years recurrently position itself as an indispensable art-house in the city.'
In its allocation of subsidies for 2017-2020, the Amsterdam Fund for the Arts (AFK) rated Veem very highly as production house for dance and performance, and acknowledged its importance as an innovative establishment on account of its new leadership and its curatorial proposals. However, despite this recognition, the Veem was allocated only a minimal increase in funding in the coming years – a substantially lower amount than was requested. Although the Veem was pleased with the acknowledgment for its activities and to suddenly find itself the biggest dance and production house in Amsterdam, Veem is also concerned about how with the limited financial resources it is going to continue delivering in accordance with the approved vision and proposed working methods and to the high standards for which it's known. So in response to the AFK's decision Veem decided to transform itself into the 100-Day House, as of 2017. Veem presented this revised plan to the fund before the 3 October deadline.
The house as a proposal
The revised plan emphasises and harnesses the force of Veem's artistic vision and intrinsic strength as a driver of innovative and acclaimed dance and performance. The 100-Day House is a space for artists and spectators to meet, inspire one another and exchange thoughts. Every year, Veem will be a place for art, politics, ideas and people to meet. The 100-Day House will be a recurring House for Performance that operates during an intensive and suitable period of the year, and is based on fair practice. This proposal allows the organisation to choose quality over quantity without compromising the production and working conditions of artists and professionals in the cultural field. It also means Veem will cease to exist in its current form, and become project-based. Throughout the rest of the year the space will be used by artists and become an incubator for the development of new ideas.
Amsterdam's dance and performance sector
Although Veem remains deeply concerned about the circumstances of the dance and performance sector in Amsterdam – and in particular the scope for the development of talent and the production of internationally oriented, contemporary and cutting-edge work – this transformation will allow Veem to face the future with purpose and commitment. Starting from 2017, Veem will organise a series of expert meetings in collaboration with partners, the purpose of which will be to bring together the sector (artists, audiences and relevant institutions) to discuss ideas and the possibilities of a house for dance and performance as a public institution. For the duration of the four-year arts funding period, Veem will be uncompromising in its operations as the 100-Day House and demonstrate the potential for an institution of this kind and in these times: firmly linked to the sector and the city, and to our local, national and international partners.