Stories
A Lockdown Newsletter
30 November 2021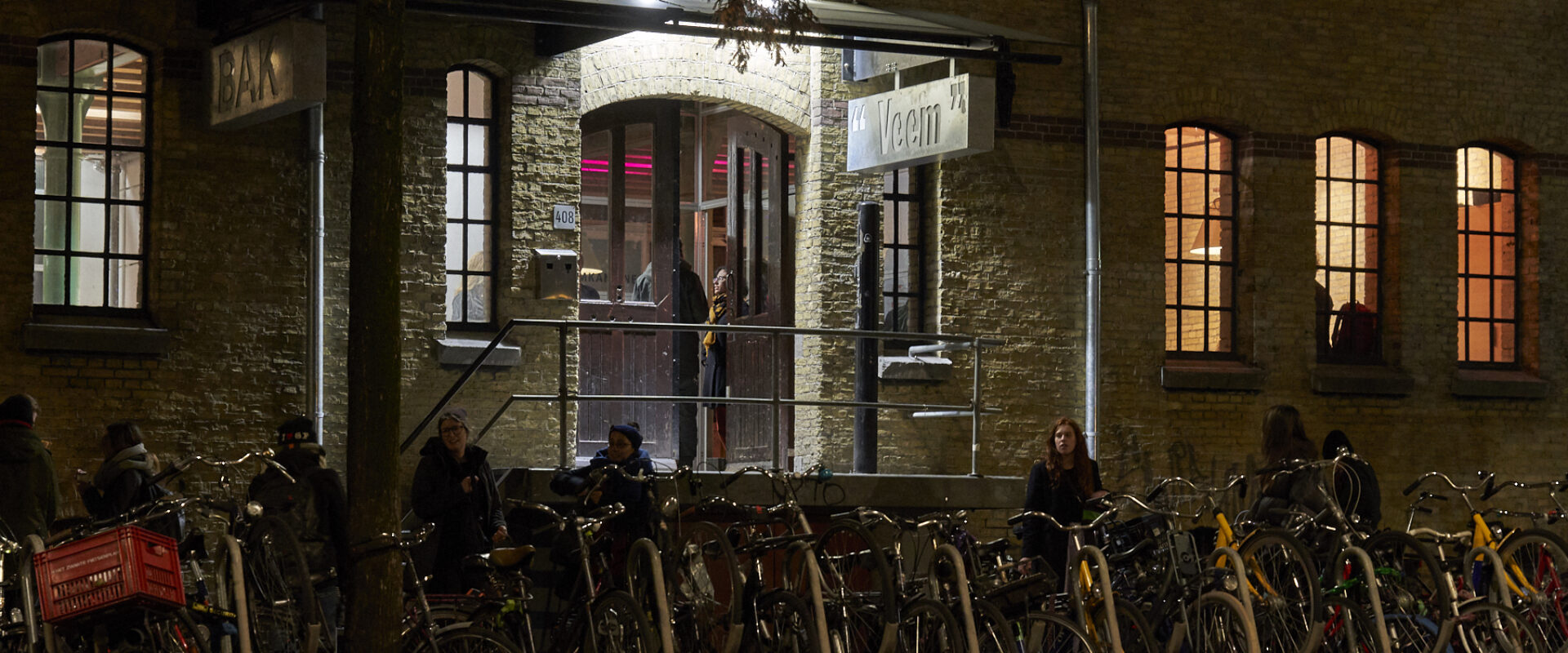 Are we ok? Are you ok?
What to do?
What do we get energy from?
What can we still handle?
How to reach out to you as an audience and what are you up for?
We asked these questions to ourselves and all the artists performing in December, after the new measurements were announced. Besides remaining positive and always searching out new possibilities, we can also be honest with you: these are difficult times. The means and energy of Veem House and all individuals involved are getting exhausted. The only way we see to continue is to support and agree on the steps we are taking with EVERYONE implicated.
In close consultation with the artists, we have chosen to open to the public this weekend (December 4th + 5th) and then close our doors for now. So please support the artists, our house and join us this weekend at our Afternoon Sessions in Veem House – the last live sessions this year!
Saturday December 4th / 15h00 – 16h00 / La Caresse du Coma ft. YOLO by Anne Lise le Gac
Sunday December 5th / 15h00 – 16h00 / La Caresse du Coma ft. YOLO by Anne Lise le Gac
Another opportunity is to join the Online Open Studio with Norwegian artist Oda Brekke on the 10th of December. Luckily Oda can continue her residency in Veem House and by doing the Open Studio online people worldwide can join!
What you can expect from us when you visit us during our afternoon sessions:

We will take care of a safe space which we ventilate regularly. We ask everyone to wear a face mask when entering and moving to their fixed seat, we scan everyone's QR-code and we keep a distance of 1,5 meters at all times. We are aware that this doesn't guarantee your safety 100%, that's why we take all regulations very seriously.
What about the rest of the December program?
The event by online radio platform Ja Ja Ja Nee Nee Nee with Ivan Cheng and Steven Warwick, has been postponed to February 9th.
Clara Amaral's premiere of 'She gave it to me I got it from her' is postponed to January. Dates to be confirmed. Fingers crossed. 
The two performances of DISQUIET by Lisa Vereertbrugghen are cancelled, as it was unfortunately not possible to move these to the afternoon. This performance was already postponed before, therefore we decided together with the artist to support the artists with a fee without postponing it again with an uncertain outcome.
Going into an unknown future

After December 15th we will close our doors for the year. We will need some time to reorganize once more but we will open again in January. Our resources are very scarce and we cannot access the extra support the Dutch government has made available for arts and culture (municipality of Amsterdam excluded); we do not check the requirements or fit into the boxes. We always find a way to adapt, but there might be a point of no return next year, when we won't be able to continue. We need to find more support – so we are working on that and you will hear from us soon about what our next steps will be and how we will deal with this problem. In case you want to support us somehow, let us know!
In the meantime we hope to see you live this weekend or online at the Open Studio next Friday.
Dear artlover, take care!